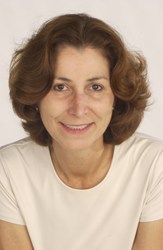 Austin, TX (PRWEB) August 11, 2013
Patients who suffer from gum disease can now receive the only FDA-cleared laser gum surgery from Dr. Corinne Scalzitti. The Laser Assisted New Attachment Procedure (LANAP) is a predictable and effective gum disease treatment, but it also offers benefits for teeth, bone, and gum tissue that conventional periodontal surgery does not. LANAP utilizes the Periolase MVP-7, a laser that operates at a wavelength that is only absorbed by darker pigments. This means that the laser has no effect on healthy gums, roots, or teeth. This accuracy allows Dr. Scalzitti to remove bacteria and diseased gum tissue without having any impact on the healthy parts of the mouth. There is no cutting, removal of healthy gum tissue, bone reshaping, or stitching during LANAP. Not only do most patients experience very little pain and no bleeding, but they also require less time to heal.
The laser gum surgery begins with Dr. Scalzitti measuring the patient's gum pocket depth, and then using the Periolase MVP-7 to remove the gum disease. Next, Dr. Scalzitti removes calculus with another tool. Then she uses the laser one more time, to stimulate blood clotting at the base of the tooth. This sterilizes the area and reduces the risk of infection or other issues during healing. Overall, LANAP has much more predictable results than conventional gum surgery does.
Another benefit of LANAP is that the Periolase MVP-7 has a stimulating effect on bone, encouraging growth and regeneration. This stimulation constitutes an important difference from traditional surgery, which does not actively encourage healing. Conventional periodontal surgery results in the loss of gum tissue, which can leave teeth less stabilized and less protected against future infections. LANAP stimulates growth while leaving healthy tissue in place to protect teeth.
In the event that some teeth cannot be saved, or teeth have already been lost, Dr. Scalzitti can offer patients other treatments such as dental implants. However, having LANAP preemptively makes other procedures more likely to be successful, since LANAP eliminates gum disease without doing harm to any other tissue. Additional information about the LANAP gum disease treatment can be found at Dr. Scalzitti's website.
About the Doctor:
Dr. Corinne Scalzitti is a general dentist offering personalized dental care for patients in Austin, TX. Dr. Scalzitti received her Doctor of Dental Medicine degree from University of Pittsburgh School of Dental Medicine. She went on to earn her status as Master of the Academy of General Dentistry, a degree that is only achieved by one percent of all practicing dentists in the U.S. Dr. Scalzitti is also part of one percent of dental professionals providing the only FDA cleared laser procedure for gum disease and periodontal treatment. To learn more about Dr. Scalzitti and her dental services visit her website at http://www.beecavecosmeticdentistry.com and call (512) 351-3443.