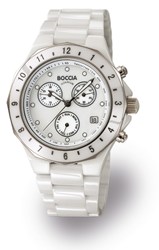 We do this once a year and it gets bigger and bigger every year. We want to reward our customers with amazing products at great prices and our customers wait and wait all year for this
Las Vegas, Nevada (PRWEB) August 13, 2013
TeNo.com is home to four brands of jewelry and watches including TeNo Stainless Steel jewelry, watches and accessories, Boccia Titanium watches and jewelry, The Titan Factory titanium jewelry and accessories and Steel Blaze stainless steel watches and jewelry. All discontinued items previously reduced and moved to the "On Sale" section of the website will be an additional 50% off their sale prices for 1 hour only. After the 1-hour sale, they will return to their already reduced regular sale prices. On top of those items, thousands of regularly priced pieces of jewelry and watches from all four brands will be moved into the sale section for the flash sale. After the sale, their prices will go back to their regular retail price.
In order to participate in the sale, just go to teno.com between 9:30am and 10:30am Pacific time on Wednesday, August 14th. There are several links on the website to the sale section. All the prices during the sale reflect the 50% off flash sale price. Customers may want to preview the items ahead of time and fill their basket up so they are ready to checkout during the sale. Some items only have a few in stock. Customers will also be able to take advantage of the free ground shipping within the United States. All items purchased during the sale are final sale and cannot be returned. All the details of the flash sale may be found on the website's Events page.
There are products that will be on sale in every price point possible and for every gender and age. There are trendy titanium and ceramic Boccia watches that are normally $395. These watches will be $197.50 during the sale. TeNo jewelry and watches, which never go on sale anywhere in the United States unless they are discontinued items will feature diamond watches that are normally $3915 but will be $1957.50 during the sale. The biggest bargains will be on the items already discontinued and discounted. For instance, a TeNo Rubber, 18kt. Gold and Diamond pendant that was once $895 will be on sale for only $197.50. The values are priceless.
"We do this once a year and it gets bigger and bigger every year. We want to reward our customers with amazing products at great prices and our customers wait and wait all year for this," said Nadine Kluger, VP or Marketing for Universal Watch Co., Inc.
Universal Watch Co., Inc. (UWC) is the United States distributor for TeNo Stainless Steel, Boccia Titanium, The TitanFactory, and Steel Blaze jewelry, watches and accessories. UWC was founded by Raphael Cohen in 1994. Since it's inception, UWC's main focus has been to supply both the retailer and the end customer with top quality products and services.