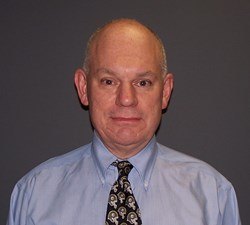 Pittsburgh, PA (PRWEB) August 11, 2013
Dr. Michael Stypula utilizes the Laser Assisted New Attachment Procedure (LANAP) to improve the overall health of patients' gums. Improved gum health is a critical component to preventing the loss of teeth and jaw bone. When bacteria invade gum tissue, the resulting infection is gum disease. This infection can be localized in the area of only one tooth or appear in multiple areas of the mouth. If it is not treated, it can spread and eventually begin affecting the bone in the jaw as well. When this happens, the chance of tooth loss increases because diseased or deteriorating bone cannot adequately support teeth. Therefore, patients can have a better chance of saving teeth by undergoing LANAP gum disease treatment.
Prior to the introduction of LANAP, traditional methods of gum disease treatment involved a scalpel to cut away diseased and infected gum tissue. Healthy gum tissue was commonly lost in the process when very close to the diseased area. Any effect of the gum disease on neighboring jaw bone was not able to be addressed by this treatment. When bone loss occurs, it can lead to changes in the structure of the jaw bone, which can cause a person's face to look older. LANAP now changes all of that. Dr. Stypula can use the laser to target only the diseased tissue, leaving all healthy gum areas unaffected and in place. It also stimulates the growth of new bone, helping to strengthen the jaw bone and prevent tooth loss.
Dr. Stypula takes pride in delivering the latest in gum disease treatment to his patients and believes it can be a highly effective method of preventing tooth loss and ensuring overall improved oral health. He also believes patients will appreciate the simplicity of LANAP as compared to scalpel surgery, because it is far less invasive and has virtually no recovery period. If you have gum disease and want to learn more about LANAP, call Dr. Stypula's office or visit his website, http://www.pittsburgh-periodontist.com.
About The Doctor
Dr. Michael Stypula is a periodontist offering patients personalized dental care in Pittsburgh, Pennsylvania. Dr. Michael Stypula graduated from St. Bonaventure University and received a BS in Biology. He then attended Temple University School of Dentistry, where he was awarded his Doctor of Dental Science (D.D.S.) degree. At the University of Pittsburgh, School of Dental Medicine Dr. Stypula received his training in periodontics and implants and earned his degree of M.D.S. Dr. Stypula is part of one percent of dental professionals providing the most recent FDA cleared laser procedure for gum disease treatment. His practice is dedicated to oral health. To learn more about their dental services, please visit http://www.pittsburgh-periodontist.com and call (412) 348-8833.