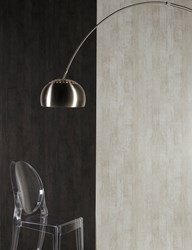 The new Abstracts collection found the perfect synergy between colors, textures, and finishes—while capturing the true essence of the material that inspired each one.
Schaumburg, Illinois (PRWEB) August 12, 2013
When the design team at Lamin-Art created the 17 new options in their Abstracts collection, due to re-launch September 16, 2013, they had one goal in mind: to solidify their portfolio of surfacing materials by designing a comprehensive, coordinating palette of horizontal and vertical solutions.
"The new Abstracts collection found the perfect synergy between colors, textures, and finishes—while capturing the true essence of the material that inspired each one," says Hans Mutzke, Design Director at Lamin-Art.
The additions offer sophisticated surfacing solutions that embody the essence of the materials that inspired them, including ancient frescos, industrial concrete, elemental stones and minerals, grid-like woven textiles, and the sand found in the world's great deserts. Specifically, the industrial influences behind Concrete, Mineral and Vulcanico heighten the urban aesthetics in interior spaces. As a result, designers, architects, and fabricators can add greater material, color, and textural variations to their interiors to achieve the aesthetic they're aiming for.
Plus, each surface has been thoughtfully designed to creatively coordinate with Lamin-Art's realistic, large-scale wood prints; solid colors with light reflecting, pearlized inks; pre-finished, real wood veneers; organic textures; and architecturally scaled, embossed metal designs. With the introduction, the collection increases to a total of 33 decorative surfaces that enhance various design styles.
The new additions to Abstracts designs come in 4'x8' and 4'x10' sheets, and are ideal for vertical and horizontal applications in hospitality, retail, healthcare, office and educational environments. Create a cohesive and captivating environment with the refreshed Abstracts Collection.
The collection includes seven designs offered in 17 colorations in either a textured or gloss finish.
Impression: Impression features subtle gradations of neutral colors, layered to create a calm
and elegant aesthetic.
Concrete: A realistic reproduction of a basic building material, Concrete offers an unrivaled
look that is authentic in every nuance and detail—down to the markings left by
pressboards.
Soap Stone: Raw metamorphic rock mineral is at the core of this design, providing an earthly
color palette that represents locations where the soapstone is quarried: Brazil,
India, and the United States.
Mineral: Two organic color renderings expose the dimensionality and realistic characteristics
of natural minerals.
Linea: Linea demonstrates the sophisticated simplicity of colored linearity, featuring
superimposed lines on vertical and horizontal plains.
Mirage: Inspired by the world's greatest deserts, Mirage blends neutral shades with ancient
Chinese color washes to reinforce dimensionality.
Vulcanico: Vulcanico reinterprets a classic, granulated stone, combining neutral shades of
grey with hints of brown.
About Lamin-Art
Lamin-Art is the North American design leader in architectural surfaces, including decorative laminates; pre-finished, real wood veneers; and embossed, metallic surfaces. With a philosophy of anticipating trends to develop and market innovative servicing materials, Lamin-Art partners with interior designers, architects and fabricators to facilitate their visions by providing innovative products that add value and elegance to interior spaces.