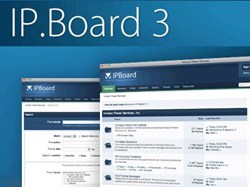 Invision can be used to interact with friends, clubs, and businesses or to create an entire online community.
Miami, FL (PRWEB) August 09, 2013
As of Friday morning, affordable Invision hosting is part of the ITX Design pledge to guarantee that every single one of their clients now has the opportunity to host their own website. ITX Design will now be offering a giant selection of other free software installations to help establish any message forum, that can also be installed in just a few clicks from Fantastico in the site's cPanel. ITX Design offers the latest Invision web hosting options, saving their customers all over the United States and Canada time and money.
Invision Power Board (abbreviated IPB, IPBoard or IP Board) with ITX Design is a cutting-edge forum software produced by Invision Power Services, Inc. It is written exclusively in PHP and typically uses MySQL as a database management system, although support for other database engines is available.
Invision can be used to interact with friends, clubs, and businesses or to create an entire online community. Invision offered with ITX Design can be used to talk about sports, entertainment or ITX Design customers can even a build general chat area where people can talk about whatever they want.
ITX Design CEO Doug Davis said about the latest addition, "There are many choices a webmaster has when choosing a forum platform. Invision Power Board offers many advantages that others don't, and we are thrilled to now offer it as part of our growing arsenal of digital products, services and upgrades."
Invision hosting must be truly unlimited, at least until the client knows how much disk space and bandwidth will be needed on a monthly basis. Getting started with an inexpensive hosting package with ITX Design, they provide you with a multitude of options, and all shared hosting packages offer unlimited disk space and bandwidth. With the right package, ITX Design customers have full access to unlimited domain hosting.
ITX Design is a web hosting and domain registration provider specializing in dedicated servers, shared web hosting, and domain registration for small businesses including server hosting, WordPress & Joomla Hosting, reseller hosting and much more. For more information, or to speak with a qualified customer service and support representative, simply call 1-866-577-1442, or visit ITX Design today.