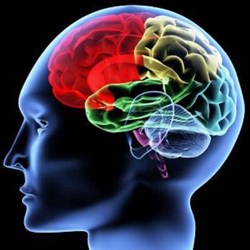 B>U posts a wide array of lifestyle tips and stories to engage readers to learn.
Austin, TX (PRWEB) August 14, 2013
B>U recognizes the value and necessity for all to commit to being lifelong students. Not only for cognitive development but to prevent the debilitating diseases such as alzheimer's. Being August when students return to class, B>U recognizes August as a "back to life school" month for all adults.
"Adults can get so lost in their routines that they forget literally to learn new information and skills important to a healthy quality of life," comments Matt Evans, founder of B>U. B>U is a branding website and clothing line to remind all to be greater than themselves through activities such as learning.
Studies show adults over the age of 45 can already feel the effects of alzheimer's and dementia. A recent research report recognizes that cognitive decline is normal and routine but can be slowed. Scientists hope one day the recently identified 'subunits' that contain your memory in your brain can be restored.
But, in the meantime, scientists urge continued learning and a good diet as two ways to slow down the process. B>U which launched in October of last year posts a wide array of lifestyle tips and stories to engage readers to learn and act in ways that make themselves greater for a greater world.
"Go to the B>U website and scroll through the dozens and dozens of stories, tips and quotes and I guarantee you'll walk away with some brain activity. While B>U can't prevent alzheimer's yet, we sure can help," May jokingly states.
B>U website focuses on self development and awareness. The site provides observations, studies, stories in an effort to engage participants mentally and spiritually. B>U calls for all life teachers in whatever capacity to post or e-mail their research, observations and lifelong lessons to add to their website for further enlightenment.
About B>U:
BGreaterThanU.com offers lifestyle tips and inspirational stories about individuals being greater than themselves for a greater world. B>U is their clothing line to brand the philosophy. For more information, go to BGreaterThanU.com.