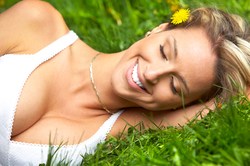 Minneapolis, MN (PRWEB) August 13, 2013
Dr. James P. Wire recently became one of the very first plastic surgeon in Minnesota to use Natrelle® 410 Highly Cohesive Anatomically Shaped Silicone-Filled Breast Implants in breast augmentation surgery. Popularly known as "gummy bear" breast implants, Natrelle® 410 shaped gel implants have been available in Europe and Canada for years, but were only approved by the U.S. Food and Drug Administration in February 2013.
The FDA approved the shaped gel implants after the product's manufacturer, Allergan, completed a 10-year clinical study involving nearly 1,000 women. The Natrelle® 410 shaped gel implants can be used in breast augmentation surgery, as well as in breast reconstruction and breast implant revision surgery.
The Natrelle® 410 shaped gel implant is a new alternative to the conventional round implant. Breast augmentation with the anatomic shape 410 gel implant results in a more natural appearing breast because the implant closely mimics the curvature of the breast, while the gel that fills the implant has a texture and consistency similar to breast tissue. Because this gel is highly cohesive (similar in texture to a gummy bear), the implant is able to maintain its shape over time.
"For women who want to achieve a truly natural and refined look, the Natrelle® 410 shaped gel implant is a great choice," states Dr. Wire. "It has a tremendous safety profile, and the results are very impressive, both aesthetically and in terms of patient satisfaction. If nature didn't give a woman the breasts she desired, the Natrelle® 410 truly is the next best thing."
Allergan's clinical study found that the highly cohesive silicone gel not only allowed the implant to keep its shape over a period of years, but also did not migrate in the event of an implant rupture. Furthermore, the risk of capsular contracture was dramatically lower compared to that associated with traditional silicone-filled implants.
Among women who underwent breast augmentation with Natrelle® 410 shaped gel implants during the clinical study, 96.5 percent expressed satisfaction with their implants after seven years. "When I place these implants," says Dr. Wire, "I feel confident that patients will be coming back to me years later still feeling great about their results."
In order to use Natrelle® 410 shaped gel implants in breast surgery, plastic surgeons must be specially trained and awarded certification from Allergan. As with all of the plastic surgery procedures available at his practice, Dr. Wire performs breast augmentation with Natrelle® 410 shaped gel implants in his in-office, state-of-the-art surgical suite while patients are under local anesthesia. Patients benefit from improved safety, a faster recovery time, and an overall more efficient and economical treatment.
"Some patients will continue to opt for round implants, of course," Dr. Wire continues. "The 410 form stable gel implant won't take the place of the traditional silicone or saline implant. But it will give patients a further high-quality option, which is always a good thing."
About Dr. James P. Wire
Plastic surgeon James P. Wire specializes in cosmetic surgery, hand surgery, and reconstructive surgery. He is certified by the American Board of Plastic Surgery and has practiced in Minnesota since the completion of his training in 2000. His practice has focuses on patient safety and satisfaction by performing most surgeries under local anesthesia at his surgical facility in his office.
Further information about Dr. Wire can be obtained by visiting http://www.jamespwiremd.com or by contacting him at:
Dr. James P. Wire
1107 Hazeltine Blvd, #500
Chaska, MN 55318
952-442-3900
Originally posted by James Wire.