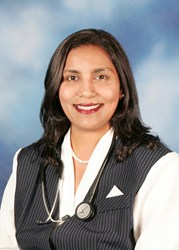 Her background experience and expertise in rheumatology will greatly increase WCCT Global's capabilities in this area of clinical research.
Costa Mesa, CA (PRWEB) August 12, 2013
WCCT Global, a contract research organization headquartered in Southern California is proud to announce Dr. Dipti Doshi has joined the team as their newest Clinical investigator. Her official title is Medical Director of Rheumatology Studies. Dr. Dipti Doshi completed her Internal Medicine Residency at VA Medical Center/ University of Pennsylvania program at Wilkes-Barre, PA, followed by rheumatology fellowship at University of Texas Medical Branch, Galveston, Texas. She has been in Rheumatology practice and also involved with clinical trials for the last 10 years. She has received the prestigious Pfizer Scholars award for outstanding achievement in Pain Management and also has been awarded as a "Leading Physician of the World & Top Internist and Rheumatologist in Long Beach, California by The International Association of Healthcare Professionals.
At WCCT Global, she will be conducting and managing many clinical trials as a principle investigator and sub-investigator on clinical pharmacology, ethnobridging, internal medicine, and rheumatology studies. With Dr. Doshi joining the team, this expands WCCT Global's early and late phase clinical study capabilities in the area of rheumatology. WCCT Global is already conducting clinical research in these therapeutic areas and is looking to continue on to more opportunities with Dr. Doshi. WCCT Global's Medical Director Dr. Apinya Vutikullird stated, "We are pleased to welcome Dr. Doshi to WCCT Global. Her background experience and expertise in rheumatology will greatly increase WCCT Global's capabilities in this area of clinical research."
More about WCCT Global
WCCT Global is a multi-site, full service global contract research organization (CRO) of outsourced early drug development and late phase services to the pharmaceutical, biotechnology and medical device industries. The WCCT Global vision, "With compassion for people, we strive for tomorrow's therapies to be available today" truly exemplifies the focus and reason for our cutting edge work both in our clinics and throughout our operations. As a drug development partner, WCCT Global collaborates with domestic and foreign innovator companies who need regulatory, program management, data management and strategic consulting support, with an emphasis on overseeing and executing trials in special disease populations, pediatric populations, ethno-bridging, and cardiac safety. WCCT has extensive experience with healthy volunteer studies including first-in-human (FIH), as well as specific therapeutic expertise in allergy, asthma, HCV, ophthalmology, oncology, renal, and vaccines.
If you would like to learn more about WCCT Global, CLICK HERE