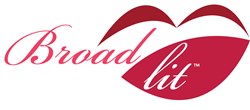 "We are currently in discussions with a wide range of other potential licensees to produce items ranging from beauty products to greeting cards on behalf of BroadLit's TruLove merchandising and licensing program," Cynthia Cleveland, BroadLit
Los Angeles, California (PRWEB) August 09, 2013
BroadLit, a multimedia company dedicated to the imaginative reformulation of classic and contemporary romance, has added a new licensee to its roster – MYPLASH. Selected images from BroadLit's expansive library of vintage images from nearly 100 years of True Love and True Romance magazines covers will be featured in a new line of branded MYPLASH Prepaid MasterCard designs. This latest licensing agreement adds to BroadLit's growing list of licensees, which currently includes Andrews and Blaine, Art.com, Ephemera, and Rizzoli International Publications.
MYPLASH already produces a wide range of branded cards for properties including Gossip Girl, Paul Frank, Skelanimals, So So Happy, The Vampire Diaries, Warner Brothers, and more. "MYPLASH is the perfect licensee, because its products will beautifully showcase the classic and iconic images in our wholly-owned portfolio and introduce them to a new generation of fans," said Chief Marketing Officer Barbara Weller.
Chief Publishing Officer Nancy Cushing-Jones stated, "We are delighted to partner with MYPLASH to launch a line of cards featuring our vintage images. These cards will provide cross-promotional support for not only our TruLOVE Collection books, but also for our other licensees producing a range of products including engagement calendars, jigsaw puzzles, posters and magnets."
"In addition to the signing of our latest license with MYPLASH, an internationally recognized and respected company," said CEO Cynthia Cleveland, "we are currently in discussions with a wide range of other potential licensees to produce items ranging from beauty products to greeting cards on behalf of BroadLit's TruLove merchandising and licensing program."
BroadLit is not limited to licensed merchandise. The company also publishes original romance novels and collected stories based on a century of love stories printed in issues of True Romance and True Love Magazines, which are available on major online bookseller sites and on TruLOVEstories.com. BroadLit's first mobile game, Girlfriends Strike Back™, launched in October and was designed specifically by women for the huge worldwide market of female casual gamers. "Who hasn't had a bad boyfriend at least once in their life? This game gives every angry girlfriend a chance for revenge – all in fun," said Ms. Cleveland.
ABOUT THE FOUNDERS OF BROADLIT
Cynthia Cleveland, Chief Executive Officer, has run retail, gift and entertainment businesses, ranging from venture capital supported to worldwide divisions of Fortune 500 companies. She has also developed, launched, and managed hundreds of domestic and international consumer brands.
Nancy Cushing-Jones, Chief Publishing and Transmedia Officer, has run worldwide publishing and interactive game licensing programs for a major film and television studio and developed new fiction and non-fiction programs for both adults and children, many of which have appeared on the New York Times bestseller list.
Barbara Weller, Chief Marketing and Creative Officer, is a proven media/communications specialist, who has created network and cable television and video programming, developed affinity programs and produced national magazines for various audiences. Ms. Weller is a veteran newspaper journalist and editor and has launched numerous nationally syndicated columns.
About BroadLit®
BroadLit is unique in that it brings to the market a combination of classic and new romance material through its many multi-media channels. BroadLit's website hub, TruLOVEstories.com, is specifically designed for women looking for a little romance seasoned with humor. The site offers novels, stories, games, merchandise, contests, videos and other opportunities for building a strong community.
In addition to bringing back to life the assets of True Romance and True Love Magazines in the TruLOVE Collection series, BroadLit is also publishing original contemporary romance novels and mobile games for women. BroadLit is a Los Angeles based company launched by the owners of Broadthink, a boutique branding and new business development media company.
About MYPLASH
MYPLASH, a subsidiary of Plastic Cash International, is the innovator behind the reloadable MYPLASH Prepaid MasterCard, MYPLASH has distinguished itself with unparalleled product offerings, substantive financial literacy support, and exceptional youth marketing acumen. For parents, MYPLASH delivers the invaluable piece of mind of being able to conveniently manage their teen's spending, support their financial education, and provide them with an added safety net. For teens and young adults, MYPLASH affords a unique opportunity to garner responsible money management experience, while expressing their individuality through popular branded and custom card design options. And for cardholders of all ages, benefits like no credit check, commitment, or risk, exclusive branded content, discounts and promotions, and MasterCard Zero Liability Protection offer even more added value. For more information visit http://www.MYPLASH.com.
Licensees:
MYPLASH/Plastic Cash International, Inc.
101 North Main Street, Suite 290
Huntington Beach, CA 92648
Andrews + Blaine, Ltd.
3219 Highway 46 East, Suite 206
Parsippany, NJ 07054
Art.com, Inc.
2100 Powell Street, 13th Floor
Emeryville, CA 94608
Ephemera, Inc.
P.O. Box 490
Phoenix, Oregon 97535
Rizzoli International Publications, Inc.
300 Park Avenue South
New York, NY 10010
Licensing Inquiries:
Cynthia Cleveland
BroadLit
14011 Ventura Blvd., Suite 206E
Sherman Oaks, CA 91423
1-818-788-7422