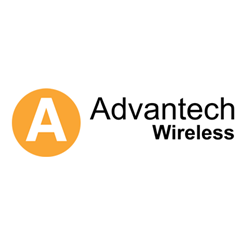 Montreal, Canada (PRWEB) August 09, 2013
Advantech Wireless Inc., a global leading designer and manufacturer of Satellite, RF equipment and microwave systems, today announced that it has received new orders in excess of $1M to supply 600W and 1.2kW Ku-band SapphireBlu Series of UltraLinear GaN based HPAs for DTH projects from a major customer in Asia.
Designed to meet the most demanding requirements, the new SapphireBlu Series of UltraLinear GaN based SSPAs and BUCs provide the ultimate in performance and convenience. From one antenna, one HPA is able to simultaneously transmit to all transponders of a specific satellite, regular or extended bands with high efficiency and low intermod distortions.
"We are proud to offer our customers the most advanced and sophisticated technology available. Military grade equipment is now available for commercial use," stated Cristi Damian, VP Business Development at Advantech Wireless. "These new modular architecture replaces expensive redundancy schemes; there is no need for expensive shelters. Our customers realize great savings in energy cost, CAPEX and OPEX."
Designed specifically for size and weight limited applications, with considerable reduction in energy consumption and high reliability, these new systems are full DVB-S2 enabled and can save 8 to 15 dB power compared to indoor Klystrons or linearized TWTs.
Backed by over 25 years of outdoor SSPA design and manufacturing experience and combined with the traditional Advantech Wireless features, the high reliability and high linearity of the new SapphireBlu Series of UltraLinear GaN based SSPAs and BUCs, make them a powerful and unique solution able to offer the highest efficiency in use of satellite bandwidth and power.
About Advantech Wireless
Advantech Wireless, an ISO 9001: 2008 certified corporation, is the leading-edge wireless broadband communications solution provider since 1988. Advantech Wireless designs, manufactures and deploys networking for broadband connectivity, broadcast solutions, video contribution and distribution, mobile 2G, 3G, LTE backhaul and DTH & DTT video distribution, using satellite and terrestrial wireless communications. Products include: next generation VSAT Hubs and Terminals, world-leading GaN technology High Power Amplifiers, SSPAs, Block-Up Converters (SSPB), Frequency Converters, Satellite SCPC Modems, fixed and deployable Antennas, Antenna Controllers, Terrestrial Microwave Radios, Routers and ruggedized products. For further information, please visit the company's web site at: http://www.advantechwireless.com/news/.