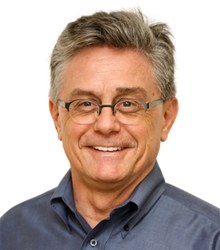 Washington, D.C. (PRWEB) August 12, 2013
MulvannyG2 Architecture has hired Walt Geiger, AIA, FARA, PE, as Director of Design. He will be based out of the firm's Washington, D.C., office and will work with MulvannyG2 clients firm wide.
Geiger brings more than 30 years of experience and a sterling reputation to the firm. He has led design, master planning, and program management for large scale mixed-use, commercial office, retail, hospitality, and entertainment destinations nationally and internationally. He exemplifies aesthetic, technical, and operational excellence at the highest level.
This notable new hire further elevates the firm's status as a global retail, commercial, and corporate design leader, and is the latest in a string of high-profile additions to MulvannyG2's leadership in 2013. The move also reunites Geiger with his colleague Alan Feltoon, AIA, AICP, LEED GA, NCARB, NCIDQ, Managing Principal of MulvannyG2's Washington, D.C., office. The two worked closely together previously at Leo A Daly to build a design driven practice, collaborating on numerous large-scale, award-winning projects both domestically and internationally.
"Walt is a tremendous addition to our firm," said Feltoon. "His experience, wide expertise, and stature in the industry will help elevate our design work with regional and international clients alike. Walt is also dedicated to mentoring our junior designers, so his impact will be felt at all levels of the firm. Together we look forward to creating some of the best work of our careers."
"Walt's vast experience and high design acumen gives us added depth in our core markets," said Mitchell Smith, CEO of MulvannyG2. "His skills and management style complement our existing expertise while elevating the level of service we can provide across multiple markets and regions, particularly international mixed-use."
Geiger's impressive list of past clients includes: the Excellence Real Estate Group; R&F Properties; China Mobile; Walt Disney Imagineering; Universal Studios; State of Para, Brazil; JUSCO Japan; St. Joe Corporation; MCA/RANK Leisure; and International Speedway Corporation. His domestic portfolio includes: the Louis Armstrong New Orleans International Airport; Disney's Boardwalk Hotel and the Disney Village Marketplace in Lake Buena Vista, Fla.; Thornton Park Central in Orlando, Fla.; Universal Studios' Terminator 2: 3D theater attraction and Emeril's at Universal Studios City Walk in Orlando, Fla.; St. Joe's Pier Park in Panama City Beach, Fla.; and the Daytona Speedway's World Center of Racing Hall of Fame in The City of Daytona Beach, Fla.
Notable international projects include: the Alacati Hotel and resort, Alacati, Turkey; Anadolu International Center, Istanbul, Turkey; Universal Studios Korea Resort at Songsan Green City in South Korea; Eighth Wonder's Harry's Island and Ocean Planet in Singapore; Beihai Silver Beach Redevelopment District in Guangxi, China; Mandai Lakes Resort in Singapore; Parque Amazonia in Belem, Brazil; Sail Island in Jeddah, Saudi Arabia; Bay City in Nagoya, Japan; and Renaissance Doha City Centre West Hotel and Commercial Office Towers in Qatar.
Recent China projects include: Excellence Century Center in Qingdao; Tongda International Center in Xiamen; China Mobile International Information Port in Beijing; Minqiao Center in Fuzhou; Harbin R&F in Jiangwan New Town in Shanghai; Landmark Plaza, Yangzhou; Panda Town, Chengdu; Ding Feng Center, Xiamen; and C&G International Center, Xiamen.
Most recently, Geiger was Vice President and Director of Design at Leo A Daly in Washington, D.C. Prior to that, he spent 21 years at Morris Architects in Orlando, Fla. where he rose to the level of Principal, Director of Design.
Geiger holds a B.A.E. in Architectural Engineering from Penn State University and Master in Architecture and Master in Landscape Architecture from the Harvard University Graduate School of Design.
About MulvannyG2 Architecture
MulvannyG2 Architecture designs retail, mixed-use, and corporate offices and interiors for clients and brands of global significance. MulvannyG2 is among the world's 40 largest architecture firms and consistently ranks as one of the world's top two retail designers.
Founded in 1971, the firm employs a staff of 350 among five offices: Bellevue, Wash.; Portland, Ore.; Irvine, Calif.; Washington, D.C.; and Shanghai, China. Clients include Westfield, OliverMcMillan, The Irvine Company, Hines, Boeing, Starbucks, Target, Nike, REI, Kohl's Department Stores, Costco Wholesale, Ivanhoe Cambridge, Shanghai Investment Group, Dalian Yida Group, China Resources, Suning Real Estate Development, and Fujian Provincial Power Company.
http://www.mulvannyg2.com