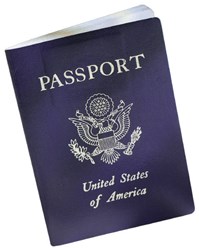 Miami, FL (PRWEB) August 16, 2013
http://www.CruisePassports.com to the rescue. As last minutes deals heat up in the cruise industry, so has the need for getting passports in a hurry. It's great to stumble upon a great deal, but what if the cruise sails ten days from now and you don't have a valid passport? More people are finding themselves facing the need to get passports fast, but many see it as a good problem to have. It's simple math. If a person saves $400 off the regular price of a last minute cruise, but has to pay $150 for passport expediting, it's well worth it.
Passport expediting services have been around for a long time, but were more often used for business travel. The surge in last minute vacation deals over the past several years has multiplied the need. If someone needs to get a passport fast, most people are now aware of this option. Through normal channels, it still takes six to eight weeks or more to get a passport, but when having a passport expedited, a person can have their new or renewed passport often in as little as a few days.
Cruise passport rules can be confusing to the average person, but there are websites like CruisePassports.com that help clear the confusion and explain passport requirements in simple terms for cruise passengers. The website also provides customers with direct access to a reputable passport expeditor.
A representative explains, "Our website is frequently visited by people trying to figure out if they need a passport for their upcoming cruise, and while some of this info can be found on the various cruise line websites, we consolidate it all in one place".
As for the last minute specials, they are believed by some to be related to recent cruise events including several cruise ship breakdowns at sea. Whether the good deals are a result of cruise industry damage control or not, one thing is for sure – cruising is still very popular, and more and more people are getting passports and often ordering them successfully just days before their cruise.