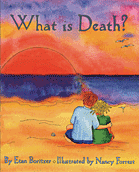 (PRWEB) August 12, 2013
Best Selling Book Rights Agency (BSBRA) today introduced a new client joining its portfolio of publishers that it represents worldwide.
BSBRA has partnered with Veronica Lane Books as its international representative in selling content for licensing and distribution opportunities.
Veronica Lane publishes the bestselling What is? series of life concepts books by acclaimed children's author Etan Boritzer. Written for ages 6 to 10, his books promote character education, critical thinking skills, emotional intelligence and values.
Parents, teachers and professionals can use the books to engage children in interactive discussions designed to guide them through difficult issues that children may confront at various developmental stages. The book helps them with such universal problems as bullying, self-esteem, grief, conflict resolution and sharing.
Boritzer's series is popular with children all over the world, including readers in Korea, Germany, Brazil, Turkey and Taiwan. They are now available as ebooks for Kindle, iPad, and Nook.
His titles include What is Death, What is Right, What is True, What is Love, What is Family, What is God, What is Funny, What is Money, What is Beautiful, What is a Friend, What is Peace and What is Dreaming.
For further information about foreign rights and distribution through Best Selling Book Rights Agency, visit our website.