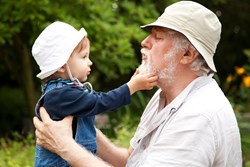 First Commendables Award Winner
Bluffton, South Carolina (PRWEB) August 10, 2013
Just a short drive from Hilton Head Island and nestled beside the scenic shoreline of South Carolina, lies the beautiful gated community of Colleton River Plantation. Known as one of the best golf communities in Bluffton, Colleton River Plantation is a hidden gem in the Low Country real estate community for relocating Baby Boomers and families. The gated community offers residents with more time on their hands the chance to discover new interests such as boating, fishing, tennis, hiking and participating in local charity events. The Colleton River Plantation social clubs are impressive! Looking to pay it forward and help others, they have been helping local charities and outside non-profit organizations on a regular basis, and it is sure making a difference.
Most recently, Colleton River Plantation Club earned special recognition for its contributions towards Habitat for Humanity in Hilton Head Island. The gated community raised $125,000 to help Habitat for Humanity build a new community on Hilton Head Island, called The Glen. In the past eight years, residents of this Low Country real estate development have helped raise money for eight homes in the area and have become dedicated volunteers during the construction. Habitat for Humanity is no doubt thankful for the funds and the manpower donated by the members of Colleton River Plantation Club, and the community continues to give each year.
Even though charitable events are a year round job for the Colleton River Plantation social clubs, the season of giving adds twinkle lights on the community's involvement. Last year, Colleton River Plantation participated in Operation Santa Claus. The community raised more than $34,000 and invested approximately 1,400 volunteer hours towards the charity mission. Originally established in the lowland country of South Carolina, Operation Santa Claus raises money to purchase, wrap and donate gifts to children in need during the holiday seasons for the past 13 years. In 2012, 1500 gifts were given to 284 children thanks to to contributions made by Colleton River Plantation.
The giving becomes even more fun with community involvement and golf. Colleton River Plantation Club is one of the best golf communities in Bluffton and they found out how to contribute to society with just a swing of a golf club. In October 2012, Colleton River Plantation organized the Play for P.I.N.K. event. The exciting 18-hole golf tournament raised more than $11,000 for breast cancer research. One of the players thrilled the crowd with a hole-in-one shot at the no. 17 hole and the day ended with a fabulous awards dinner and silent auction.
The classy ladies of the community collected 75 cocktail dresses and donated to the returning Marines, wives of Marines and daughters of Marines at Parris Island for the Marine Corps Ball in November. Oorah! Real Estate Scorecard gives Colleton River Plantation Club a big shout out and its first Commendables Award for their compassionate hearts.
Bluffton South Carolina has a lot to offer residents and visitors interested in the surrounding Low Country real estate developments. The gorgeous lagoons and the tranquil views of the rivers makes gated communities in Bluffton prime real estate locations for Baby Boomers seeking warmer weather.
About Real Estate Scorecard:
Real Estate Scorecard writes unbiased real estate reviews providing in-depth information about popular gated communities in Florida, Georgia, North Carolina, South Carolina and Tennessee, all in an effort to help people discover where to retire in the Southeast.
Website: http://realestatescorecard.com