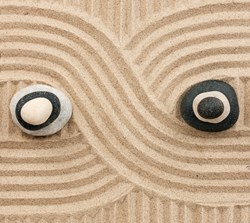 In health there is freedom. Health is the first of all liberties.
Brooklyn, New York (PRWEB) August 12, 2013
Many people are seeking alternative forms of health care to address their chronic health problems, especially when western medicine has repeatedly failed to successfully provide relief. Acupuncture is a particularly effective way to address conditions such as chronic pain, allergies, recurrent headaches, stress, and anxiety, just to name a few.
Karuna Acupuncture is offering a 25% discount* on one acupuncture treatment to celebrate the opening of their additional location in Bay Ridge, Brooklyn, making it the perfect time to see how acupuncture can contribute to a more balanced and pain free lifestyle.
Pills and invasive treatments offered in mainstream medicine often take their toll on the body, but acupuncture is gentle and safe, and patients frequently report an overall improved sense of well-being and an increase in energy in addition to an improvement in their symptoms. In fact, many people continue to utilize acupuncture even after their condition has stabilized. As part of their comprehensive health maintenance regimen, clients schedule a treatment every four to six weeks to help keep their body, mind, and emotions in balance. In an environment where people tend to be stressed out and over scheduled in their day-to-day lives, acupuncture gives an added edge.
Now is a great time to contact Melanie Severo, LAc, MS, RN, at Karuna Acupuncture to experience what acupuncture can offer. Email, call or text today to take advantage of the special grand opening offer of 25% off* of your visit.
*The discount is good at the Bay Ridge location (8114 Third Avenue) or at the original location in Ditmas Park, Brooklyn (1011 Beverley Road), and applies to new and established patients. Offer ends August 30, 2013.
Karuna Acupuncture was established in 2012 by Melanie Severo, licensed acupuncturist and registered nurse. Karuna Acupuncture's mission is to support each client on their journey to better health, helping each individual to realize their own greatest potential.