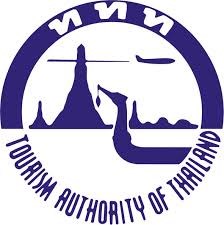 We had to find ways of adapting our strategies to take advantage of our strengths and address some of the looming weaknesses.
(PRWEB) August 11, 2013
TAT recently released details of its 2014 Action Plan in an official presentation at the Queen Sirikit National Convention Centre in Bangkok. Several high-profile dignitaries attended the presentation, including Mr. Somsak Pureesrisak, Minister of Tourism and Sports, and the TAT Governor, Mr Suraphon Svetasreni.
TAT has set some very challenging targets for 2014, including a target of 28.01 million international tourist arrivals, with the intention of generating an estimated income of 1.326 trillion Baht. Challenging targets have also been set for the domestic market, with TAT setting a target of 136.8 million trips, with a view to creating an estimated 700 billion Baht in tourism income. Consequently, TAT is looking to achieve total revenue of 2 trillion Baht from both domestic and international visitors, the first time that such an impressive financial target has been set in the history of Thai tourism.
Naturally, promoting tourism at a time when many countries in the world are suffering economic difficulties is no easy task. However, TAT has done much to ensure that its marketing strategy is dynamic and forward thinking. Indeed, the TAT Governor, Mr Suraphon Svetasreni, said, "Finalising the 2014 marketing plan has been a particularly challenging exercise in view of all the phenomenal and monumental changes taking place both worldwide, regionally, and locally within Thailand ... we had to find ways of adapting our strategies to take advantage of our strengths and address some of the looming weaknesses."
The strengths mentioned by Mr Svetasreni include using Thailand's charm to generate tourism, and also to raising awareness of Thai culture and the Thai way of life. There is also a desire to promote Thailand as a quality destination, with a broad range of experiences and attractions available to holidaymakers. Additionally, TAT has made changes to its strategy to enable the reduction of visitor congestion in popular Thai destinations, and to achieve a better balance in the distribution of visitors nationwide. This change has led to Phuket being excluded from TAT's marketing next year, so that other areas such as Krabi and Phang Nga can receive support in boosting their tourism revenue.
Both Krabi and Phang Nga are scenic provinces with an abundance of natural beauty and places of interest that will appeal to tourists. Situated beside the stunning Andaman coast, both provinces have managed to maintain a distinct Thai atmosphere, despite their appeal to holidaymakers. What's more, there is some excellent holiday accommodation available. In Krabi, local firm, Krabi Riviera Co Ltd, manages an impressive selection of holiday villas, all of which offer 5 star comfort, including private swimming pools, a personal concierge service, and some first-rate complimentary services.
With such excellent locations and facilities available to attract holidaymakers, TAT's 2014 Action Plan is sure to be a resounding success.