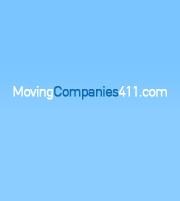 On this database, customers can find as many movers as they want, get free quotes and learn many ideas and tips for saving money on their move.
(PRWEB) August 12, 2013
MovingCompanies411.com cares for their customers. They realize that some customers have different needs, which are rarely satisfied by one moving company. Such customers would require multiple companies with different areas of specialty to satisfy all of their needs. In this regard, they have redesigned their website to include different services that are able to provide the information for their customers without the need for a lot of shopping around. This is aimed at lessening the customers' efforts by providing all services in one place that are easy to find. This way, customers will need not spend long hours on end searching for other companies to provide services – they can find all they need on the MovingCompanies411.com website.
The new design that has just been unveiled by MovingCompanies411.com incorporates sections for house moving, auto transport, self storage and international moving. Other equally important sections of the new design include moving truck rentals and self service movers' sections. Each respective section addresses the different needs, as is the case with different customers.
Besides the above-mentioned sections, the new design also incorporates advice columns for customers by providing them useful tips to aid them in searching for the right moving company. This section is very important, especially for first timers. As is usually the case, it is a challenging experience for customers searching for moving services from moving companies for the first time. Usually, they are green in the industry because of lack of adequate information and experience. Therefore the tips would provide them with useful insights into the industry. Reading through the tips will provide them an overview of what they should expect from the companies, from which they are contracting moving services.
The new design just published also provides customers convenience in communication with the companies they are seeking services. On the website, customers can provide relevant information by completing an online moving information form. Relevant information would consist of the date they would like to make the move, the weights of items to be moved and from what location and to what destination. Other useful information required would include the contact details, and information of the customer.
It is important to note that the information the customer provides the company through the electronic information form will help the moving company calculate an estimated quote for the customer. However, the quote is subject to adjustments when the staffs of the moving company take actual weights.
http://www.Movingcompanies411.com was formed with the intention of making the search for a mover easily. On this database, customers can find as many movers as they want, get free quotes and learn many ideas and tips for saving money on their move. After receiving a quote, customers will have a rough estimate of the budget to work with in order to successfully complete a move. In addition, customers will receive several quotes from different companies for comparison.