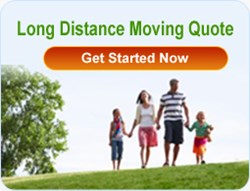 . Therefore, customers will now have more time and opportunity to compare the price quotes and the services the movers propose to offer
(PRWEB) August 15, 2013
Movenetwork.com is delighted to announce its no cost request submission process for getting competitive moving quotes. The organization has developed a comprehensive platform for submitting requests online. Users or consumers nowadays prefer time saving and hassle free moving processes that can solve their problems almost instantly. With that in mind, the professionals from this company have left no stone unturned to give the customers the best service in return for their hard earned money. The organization has built their site, especially aiming at providing convenience to the customers. It appears Movenetwork.com has made an effort to help customers escape the hassles that can come with moving.
There are many movers all across the country who promise to help customers with expert moving facilities. But a very few of them actually respond to customers' real requirements. It always seems best to clear all clauses and policies before finalizing on one. As for Movenetwork.com, these people have tried to clear all the nitty gritty details before customers make up their mind. Here the biggest winner is the customer because they get the best service at a reasonable price. And above all, customers won't have any unexpected surprises at the last moment. So from that perspective, the initiative taken by the organization seems to work out just fine.
http://www.Movenetwork.com is an online moving resource platform. However, it's not a new one. The site was developed with the purpose of making customers' work easier. Disappointed customers often suggest an easier platform to reach the reliable movers of the country. This organization has always been very supportive to customers' variety of moving requirements and the company professionals didn't fail this time. They have worked hard and tried to come up with this new idea so that customers can get the best and easier service, as well as the best moving prices from their site.
The official site of Movenetwork.com can now help customers get very competitive quotes from pre screened, reliable movers. Therefore, customers will now have more time and opportunity to compare the price quotes and the services the movers propose to offer. In addition to the new online request for quote system, they offer a variety of other moving service companies. Customers can find full or self service moving companies, as well as storage and moving supply companies. In addition, there are specialty companies which will help to move pianos or art and antiques. Movenetwork.com will try to ensure that customers get whatever they have been promised. The new free quote request system will now reduce customers' hassles and help them get an optimum service in exchange for a reasonable price. The company spokesperson requests clients to visit their site for exploring the new facility provided.