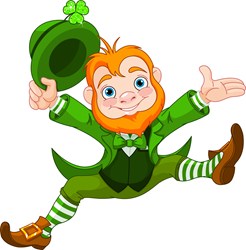 Time is the most precious commodity for small business owners.
Houston, Texas (PRWEB) August 12, 2013
A must tool for any small business is a newsletter to keep customers, vendors and other interested parties apprised of current offerings and happenings from your firm and within your industry.
The time required to compile the necessary elements for a quality e-print offering, however, can often be a problem for small business owners.
"Time is the most precious commodity for small business owners," declares Robert Dobyns, founder & CEO of Conzortia Business Funding, Inc., lead investor in O'Mailly Automated Newsletter Program.
"With small or home office staffs,individuals often have to wear multiple hats in order to accomplish their mission," Dobyns continues. "One of the first items to fall to the floor is social media marketing and constituency contact. Firms often drop the ball when it comes to keeping in touch with current contacts. This neglect costs them money!" Dobyns emphasizes.
"Additionally, customers and contacts who are not contacted regularly, forget who you are. Your brand becomes lost to them. And, in the case of internet users, an infrequent contact can quickly turn to hostility, when your message is perceived to be "spam" coming from an unknown source," Dobyns warns.
"O'Mailly was born out of desperation," Dobyns explains. "As an experienced, understaffed internet marketer, I knew that I needed to keep in constant contact with prospects. But I don't like using autoresponders that simply use "canned" messages that become old and stale overtime. I wanted to incorporate fresh content in to my offering but found it took two to three hours to curate this and I frequently couldn't find the needed time. When I did get my newsletter out, my service provider got spam complaints from users who had, at one time or another, opted into my list but had forgotten. This was a problem."
"I knew I wasn't the only one with this problem but when I searched the net trying to find a solution, I quickly discovered that it didn't exist," Dobyns shrugged. "O'Mailly was the solution."
O'Mailly Automated Newsletter Program was created to solve this problem. Newsletter owners simply register for the program, upload their contact list, fill in a few blanks for their newsletter profile and their automated newsletter is set-up and ready to run at a pre-selected interval. The O'Mailly software automatically sources, curates and includes fresh content for your mail out.
"It has solved my time dilemma," Dobyns declares. "I believe it will be a valuable tool for others, as well."
For more information or to try O'Mailly Automated Newsletter Program visit http://www.Omailly.com.