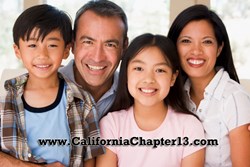 Bancarrota Capitulo 7 en San Diego. Salve su casa de un embargo, or Bankruptcy consultations in San Diego. Save your house from foreclosure.
San Diego, California (PRWEB) August 30, 2013
Top bankruptcy attorney Craig Trenton is now offering bankruptcy consultations in Spanish. When asked about this, Mr. Trenton said, "Bancarrota Capitulo 7 en San Diego. Salve su casa de un embargo," which he said translated to "'Chapter 7 Bankruptcy in San Diego. Save your house from foreclosure.' I speak some Spanish, but our paralegals and administrators are all very fluent in Spanish. Our Spanish-speaking clients are very welcome to communicate their financial issues and situations with ease to us if their native language is Spanish."
Attorney Craig Trenton hosts the popular Bankruptcy in San Diego blog, which translates to "Bancarrota en San Diego" in Spanish, said Trenton. He is often asked about the difference between filing for Chapter 7 bankruptcy in San Diego and filing for Chapter 13 bankruptcy. This is one of the topics covered in his popular bankruptcy blog. When asked specifically about filing for Chapter 13 bankruptcy, Trenton replied, "A Chapter 13 bankruptcy restructures debt, helping the debtor [make] their financial liability current and significantly reducing the payments." This is often helpful to people who have had situations in life that overwhelmed them, and who are looking to regain their financial stability.
Trenton may be able to help save a home from foreclosure, or "Salve su casa de un embargo," in Spanish. Once an individual files for Chapter 7 bankruptcy or Chapter 13 bankruptcy in California, creditors cannot begin or continue any legal action against the debtor. The Chapter 7 bankruptcy code can give an individual a fresh start by discharging certain debts. Trenton can outline these details for California residents interested in finding out if filing for bankruptcy in San Diego County can be useful in their particular situations.
Debtors in financial trouble can also get rid of old tax bills or "deshacerse de las facturas de impuestos," as Trenton eloquently put it. In certain situations, debtors may be allowed to eliminate old bills, including state taxes in certain situations. Individuals can call in to find out if they qualify depending on their financial situations.
About Craig Trenton:
San Diego bankruptcy attorney Craig Trenton has been in solo legal practice for over twenty years. During this time, Trenton has practiced throughout the West, including offices in Texas, Oklahoma, Utah, and Arizona, that specialize solely in bankruptcy. Although Trenton's main office deals with bankruptcy in San Diego, he started his California Chapter 13 website to help people seeking bankruptcy in San Diego to get the help they need. Trenton also hosts the popular California Chapter 13 Bankruptcy website and offers San Diego Bankruptcy Consultations en Español.