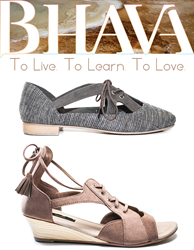 Fair and ethical practices are as essential now as in 1911.
New York City, NY (PRWEB) August 12, 2013
According to the New York City Fair Trade Coalition, "Fair Trade" is a system of exchange that ensures livable wages to workers, safe working conditions, and environmentally sound company policies.
In fact, the movement has an impressive history. The Fair Trade movement points to its origins after World War II when religious and non governmental organizations made improvements for workers, especially for those in less developed nations. However, if Fair Trade is seen in its larger context of doing business with justice and morality, then obviously it has a longer history. We can look at our own US history for an egregious example of what can happen when fair trade principles are ignored. On March 25,1911 the Triangle Shirtwaist Factory Fire occurred in New York City. The managers locked the doors to the stairwells and exits, a common practice to prevent pilferage and unauthorized breaks. Many of the workers jumped from the 8th, 9th, and 10th floors to the street below. 146 workers in total, mostly young women, lost their lives that day.
Unfortunately, tragedies like this are not only documented in our history texts but are also declared in recent news headlines. On April 24, 2013, over 1,000 garment workers died in Bangladesh when the building which they labored in collapsed. The workers were coerced to enter the building despite warnings that it was unsafe. In the wake of this tragedy Bangladesh's cabinet decided to allow trade unions to form, without the permission of factory owners. The cabinet also moved to raise the minimum wage for garment workers. Both of these are seen as a direct result of the collapse. Likewise, the Triangle Shirtwaist Factory Fire led to legislation requiring improved factory safety standards and helped spur the growth of the International Ladies' Garment Workers' Union, which fought for better working conditions for sweatshop workers.
Theses tragedies, make it evident why Fair Trade and ethical practices are essential to the fashion industry. Each of the brands showcased at the upcoming Fair Fashion Pop-Up has a vision beyond just the creation of beautiful projects, to have a positive impact on the world. Destiny Foundation is a social enterprise based in Kolkata, India, that employs victims of exploitation to hand make bags, scarves, and home goods using traditional Indian techniques. Reborn by Soham Dave is an eco-lifestyle brand that fuses the old and new with contemporary leisure clothing, filling a niche for authentic hand crafted pieces in beautiful natural materials. Every piece is hand made by women artisans in India. Jewelry designer Natalie Frigo keeps her focus local. Sculpting all of the designs by hand in her lower Manhattan studio, Natalie personally attends to each detail using the ancient practices of metal smithing and 'cire perdue' (also known as lost-wax casting). The organic forms are then hand cast and finished using only recycled metals and personally selected, ethically sourced gemstones. Natalie's inspiration ranges from early metallurgy and textile design to recent architectural developments, culminating in a collection that is contemporary, but by referencing venerable artifacts, also feels timeless. Women's fashion footwear brand BHAVA, sets a new standard in footwear design by sourcing the highest quality hand-woven, organic, recycled and cruelty free components.  As per creative director, Francisca Pineda "Our mission is to create a footwear experience,  as in tune with our environment as our spirit."
Sponsored by the NYC Fair Trade Coalition, the Fair Fashion Pop-Up takes place this Thursday & Friday in the New York City's LES, 75 E 4th St, Thursday, August 15, and Friday, August 16, 2013, from 6-9:00 PM.