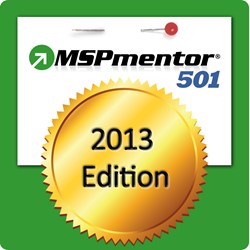 By achieving a silver competency, partners have proven themselves as specialized technology experts with the skills needed to best serve customers
Fort Lauderdale, FL (PRWEB) August 15, 2013
LAN Infotech, today announced it has achieved a Silver Server Platform in the Microsoft Partner Network, demonstrating its ability to meet Microsoft customers' evolving needs in today's dynamic business environment. To earn a Microsoft silver competency, partners must complete a set of tests to prove their level of technology expertise, submit customer references and demonstrate their commitment to customer satisfaction by participating in an annual survey.
LAN Infotech is a professional information technology consulting and engineering firm. They have been delivering high-value IT solutions to legal firms and other businesses for over 20 years. Professional, timely service and excellence in design and delivery of highly reliable networking solutions have distinguished LAN Infotech as a leader in their craft. Their mature and experienced teams of engineers deploy solutions that range from simple Internet connectivity to business continuity, online managed back up, email archiving, complex support systems, managed services and network level security.
"This silver competency showcases our expertise in today's technology market and demonstrates our knowledge of Microsoft and their products," said Michael Goldstein, President and CEO. "We hope to accelerate our customers' success by serving as technology advisors for their business demands. The growth we have seen in Virtualization and Server Hybird Platforms shows the greater need of IT expertise for Virtualization"
"By achieving a silver competency, partners have proven themselves as specialized technology experts with the skills needed to best serve customers," said Jon Roskill, corporate vice president, Worldwide Partner Group at Microsoft Corp. "The silver competency in the Microsoft Partner Network is designed to help customers identify services and solution providers that have demonstrated proof of their capability to deliver quality outcomes and customer satisfaction.."
The Microsoft silver competency defines partners' success as technology market leaders within a specific technology competency, with each competency having a unique set of requirements and benefits formulated to accurately represent the specific skills and services that partners bring to the industry. Requirements for the silver competency are comparable to the formerly recognized Microsoft Gold Certified Partner criteria. All of the Microsoft technology competencies differentiate a partner's specific technology capabilities, helping customers find qualified solution providers with expertise in discrete areas quickly and easily.
The Microsoft Server Platform competency shows customers that you can meet demand with solutions that reduce IT infrastructure costs, reach customers more effectively, and use current resources efficiently.
The Microsoft Partner Network is designed to equip organizations that deliver products and services through the Microsoft platform with the training, resources and support they need to provide their customers superior experience and outcomes. LAN Infotech's team of IT specialists, engineers and support staff brings years of experience in implementing the latest technology for Fort Lauderdale, Miami, and West Palm Beach companies. The solutions they offer include: Managed Services, Help Desk, Business Continuity Servers/Planning, Document Management and Cloud Computing.
For more information, please contact:
Michael Goldstein
President & CEO
LAN Infotech
5100 N.W. 33rd Avenue, Suite 255
Fort Lauderdale, FL 33309
Tel : 954 717 1990
Email : mgoldstein(at)LANInfotech(dot)com
Website : http://www.LANInfotech.com
About LAN Infotech, Inc.:
LAN Infotech is a service provider and IT solutions consultant focusing on delivering affordable business and technology solutions for its clients. They achieve this by 40+ partner solutions and assess the client's needs and tailor a program accordingly. The companies mission is to ensure exceptional return on investment and their mature and experienced team of engineers deploy solutions that range from simple Internet connectivity to business continuity, online managed back up, email archiving, complex support systems, managed services and network level security. March 2010, LAN Infotech was one of the winners in Business Leader Media's Top 50 Entrepreneur Awards. February 2013 nominated to the MSPmentor 501 Global Edition List. June 2013 named to Top 25 South Florida IT Consulting Firms.