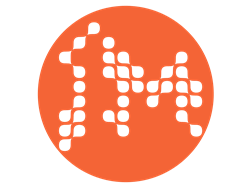 These decisions can be overwhelming, but knowledge is power. I want to share mine.
Nashville, TN (PRWEB) August 12, 2013
John Maddox, who recently sold his interactive agency, is offering no cost consultation to business owners and marketing directors who are considering a website redesign, choosing a search optimization vendor, or considering a mobile or web application development company. No strings attached.
"There is nothing I enjoy more than sharing my knowledge and helping people make smart decisions. The goal of this is to give back my time to fellow business owners," said John Maddox, former agency owner and now tech startup investor. "There is so much that decision makers need to know before pulling the trigger in the digital world. Sharing this knowledge is my way to give back."
The purpose of these consults is to help decision makers be armed with the appropriate information needed to choose a vendor, learn about increasing conversions percentages and maximizing ROI in the digital world.
The desired respondents will be decision makers who are looking for the top level elements needed to make good decisions on cost, timeline and expectations. The meeting will be conducted over the phone or if the company is in Nashville can be done in person.
"I would never be in the position I am now as a tech startup investor without having had so many great clients over the years. Now I want to give back and help my fellow entrepreneurs and executives make the right moves. These decisions can be overwhelming, but knowledge is power. I want to share mine."
To learn more or schedule an appointment, visit http://johnmaddox.com/consulting/consulting-special.html or email john(at)johnmaddox(dot)com.
John Maddox has been a serial entrepreneur and co-founder and CMO of the successful interactive agency, Ten Fast Feet. After selling his stake, he is now investing in tech startups and consulting. Over the last several years he has worked with publicly traded companies, startups and small to mid-cap companies. He specializes in business logic, SEO, SEM, marketing strategy, web and mobile application development and helping driven individuals to become more successful.