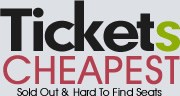 Always a hotbed of live music, prior to starting the careers of bands like Pearl Jam, the early days of the Seattle Rock scene gave rise to Jimi Hendrix, Heart and Nirvana. Now In 2013 Key Arena Seattle hosts many top concerts.
Seattle, WA (PRWEB) August 12, 2013
Always a hotbed of live music, prior to starting the careers of bands like Pearl Jam, the early days of the Seattle Rock scene gave rise to Jimi Hendrix, Heart and Nirvana. Now in 2013 the Key Arena Seattle also hosts an Eagles concert September 4, Pink, Michael Buble, Nine Inch Nails, three Macklemore Tour Dates December 10, 11 and 12 and return of Pearl Jam.
The Eagles tour 2013, known as the History Of The Eagles Tour, got underway in early July and continues through late November 2013. Along the way, The Eagles play tour dates all over the United States and Canada. Band members participating in the History Of The Eagles Tour 2013 include Glenn Frey on vocals, guitars, keyboards, harmonica; Don Henley on vocals, drums, percussion, guitar; Joe Walsh on guitars, vocals, keyboards and Timothy B. Schmit on bass, vocals, acoustic guitar. With many calling this a final tour or farewell tour, fans drained the box office of tickets in many locations leaving sold out shows. For an idea of what songs you might hear on the check out the Eagles 2013 Concert Set List from recent shows on the tour so far.
The Pearl Jam tour show at Key Arena on December 6 is already sold out in their home town. Pearl Jam Tour Dates in 2013 will surely preview some songs from their new album titled Lightning Bolt scheduled for release on October 14, 2013. Tunes from Lightning Bolt likely to be heard in concerts this fall include Mind Your Manners, Future Days and the album's title track. In addition, fans can expect to hear some of their favorites from Pearl Jam such as Even Flow, Corduroy, Porch, Rearview Mirror, Release, Black and many more. At a recent Chicago concert, Pearl Jam performed over 30 songs so even though fans can expect unique set lists at every Pearl Jam show, each concert should offer a number of their memorable hits.
Dave Matthews Tour Dates in 2013 feature outdoor concerts in close proximity to major cities such as Quincey Washington between Seattle and Spokane or Commerce City Colorado near Denver. Dave Matthews Band concerts represent an improvisational musical ability unrivaled in the industry. With songs often changing drastically to alter melody, lyrics, or even include extensive spur of the moment solos, the DMB live performance experience stands to be one that fans across the music industry revere as a musical epiphany in sound and spirit which constantly redefines itself, making no two concerts exactly the same.
Tickets-Cheapest.com operates in the ticket resale market, similar to sites concert fans may be familiar with. Often Tickets-Cheapest.com sells the exact same seats as other resale sites, and in an exact seat price comparison Tickets-Cheapest.com proved its rights to the name by beating 25 out of 25 competitors for lowest price tickets when examining the true final cost including fees and delivery. When looking for tickets to sold out concerts or for premium tickets like floor seats, Tickets-Cheapest.com can prove the best bet. Try a comparison including the ticket price as well as services fees, like always, this week's tests proved Tickets-Cheapest.com emerged the lowest once again.
About Financial Firebird and Cheapest Tickets
The site to buy Tickets Cheap online and its sister sites, including the site to buy a New York Broadway musical ticket, all geared for the consumers looking for low prices, are affiliated with the Financial Firebird Corporation Travel Group, and stand among the top sites sought by travelers and people who enjoy concerts, pro sports and theater performances. Financial Firebird Corporation, established in 2000 and a proud BBB member, provides unbiased consumer information particularly involving personal unsecured debt or mortgages, software and marketing services. These sites for consumers to buy tickets online operate in the resale market and maintain no relationship with the venues or performers. The resale ticket market allows consumers access to popular events once the box office has sold out or to buy premium seats when the venue no longer offers any inventory. Within the group of these secondary market ticket services, the Financial Firebird owned ticket sites offer lower prices than competitors. Find the site at Tickets-Cheapest.com.