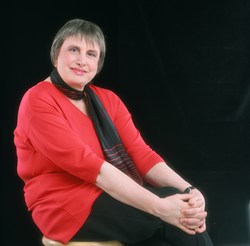 Now that millions of books are being published each year, writers have to do more than ever to stand out from the crowd.
San Francisco, California (PRWEB) August 12, 2013
While the digital revolution has contributed to the publishing industry upheaval, marked by consolidations in publishing companies and the decline of brick and mortar bookstores, this transformation has provided an opportunity for millions of non-professional writers to publish their own books, articles, and blogs. And many do so not only to make sales but to build the credibility for their business. However, since many of them don't have the time or interest to write their own materials or are not skilled communicators, successful author Gini Graham Scott has created a service – Changemakers Publishing and Writing – to help them with all facets of the writing, publishing, and promotion process. Plus for writers with big book potential, she helps them find publishers and agents, an approach described in her book: SELL YOUR BOOK, SCRIPT OR COLUMN. She also helps them create promotional videos using photos and special software to create a 1-2 minute trailer in less than 2 hours. An example of this approach is at featured on the video Books, Proposals and Scripts.
To this end, Scott has worked with several dozen professional and business people to help them write, publish, and promote their books. One of her clients, author of THE COMEBACK ENTREPRENEUR, wrote a memoir and inspirational book about his struggles to overcome a series of devastating experiences to become a millionaire real estate investor and speaker. Another man wrote INNOCENCE BETRAYED, about the experience of his wife in facing false accusations by kids and neighbors, which led him to discuss the major failings of the criminal justice system. And recently Scott worked with an SEO expert to write a series of blogs incorporating SEO techniques for lawyers and construction industry professionals.
Ironically, Scott's success in writing and helping other writers has led her to launch a campaign against piracy after discovering nearly two dozen of her books offered for free or sold by pirates. The campaign is to stop Internet book piracy which affects millions of writers and causes billions of losses to publishers. Her latest book: The Battle Against Internet Book Piracy describes the battle to date against Internet pirates and outlines what writers and publishers can do about the problem. A Stop Book Piracy Facebook page features the latest developments in the campaign. A documentary is being filmed in August.
Gini Graham Scott is the founder of Changemakers Publishing and Writing and the author of over 50 published books with major companies, as well as 30 books published by her own company Changemakers Publishing. She also writes books and scripts for clients. She has spoken about the topics of her books to many groups and the media, including appearances on Good Morning America, Oprah, and CNN. She received a Ph.D. in Sociology from the University of California in Berkeley, a J.D. from the University of San Francisco Law School, and M.A.s in Anthropology, Mass Communications and Organizational/Consumer/Audience Behavior and Popular Culture and Lifestyles, and a M.S. in Recreation and Tourism at California State University, East Bay. She will be pursuing an MA in Communications there beginning in September 2013.