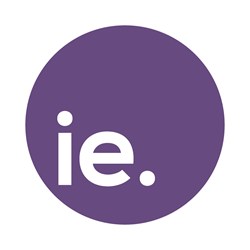 There is no substitute when it comes to gaining current knowledge than networking and learning from other professionals that are as passionate about digital strategy as you are
San Francisco, CA (PRWEB) August 13, 2013
Amongst the keys to a company's success in the digital space is the ability to keep up with what's new. Staying on top of technological innovation can be challenging; the changes in digital technology and the way people use this technology evolve on an almost daily basis. Through case studies, expert-led workshops and networking, the Digital Strategy Innovation Summit offers you the chance to learn about next-generation digital innovations. Online videos of all sessions, with integrated slides and audio will be made available to all attendees after the event.
"There is no substitute when it comes to gaining current knowledge than networking and learning from other professionals that are as passionate about digital strategy as you are," said Michaela Jeffery-Morrison, Director, Global Operations at Innovation Enterprise,"This summit offers you a chance to network and exchange ideas with leaders from companies that have used digital technology to grow and capture new markets around the world."
In his presentation entitled 'Digital Marketing Innovation: A Strategic Imperative,' Steven Tedjamulia, Director, Digital Strategy & Innovation at Dell will discuss his experiences and challenges in his role. A shift into digital and the changing needs and behaviours of consumers requires the need for new approaches to digital strategy, marketing processes, techniques and innovations. Steven will discuss Dell's reactions to these changes and how they are formulating their digital strategy looking into the future, including dyranmic targeting, CRM, Big Data, Social Media and Mobile Marketing. This interactive presentation will provide plenty of opportunity for questions, aiming to provide answers to challenges faced.
Amongst the 40+ industry experts joining Steven include NBC Universal's Senior Vice President, Head of Mobile Advertising at Google, VP, Digital Media at Discovery & the Head of Digital Strategy at Novartis. For a complete list of speakers, agenda and registration details for the Digital Strategy Innovation Summit, visit: http://theinnovationenterprise.com/summits/digital-strategy-sanfrancisco
In addition, this summit is running alongside the Brand Strategy Innovation Summit, Digital Marketing Innovation Summit and the Digital Web & Design Innovation Summit. For information on an 'Access all Areas' pass visit: http://digital.theinnovationenterprise.com/
###
About *IE.: Innovation Enterprise Ltd, a CFO Publishing company is an independent business-to-business multi-channel media brand focused on the information needs of Senior Finance, Operations, Planning, Strategy, Decision Support & Advanced Analytics executives. Products include IE.Summits, IE.Finance, IE.Analytics, IE.Operations, IE.Strategy, IE.Membership and IE.Insights.
Whether it's delivered online, or in person, everything IE produces reflects the company's unshakeable belief in the power of information to spur innovation.