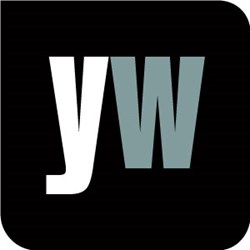 London, UK (PRWEB UK) 28 August 2013
A £2.6m assessment unit is to open in Cumbria, designed to care for people with dementia. Opening on the 14th of August, the unit will provide 15 en-suite bedrooms to patients at the Carleton Clinic, Carlisle, as well as inside and outside areas, activity spaces and colours and themes to distinguish rooms. The unit will also feature memory boxes in which patients can put sentimental items, as this may help them to get used to the unit and feel safer. Cumbria Partnership NHS Foundation Trust commented that the Ruskin Unit will also aim to reduce the stigma associated with mental ill health. (http://www.bbc.co.uk/news/uk-england-cumbria-23654865)
With this in mind, Yourwellness Magazine explored the best ways to tell if someone has dementia. According to Yourwellness Magazine, "There are various different kinds of dementia and various different symptoms which can indicate the condition. As such it's often hard to immediately identify dementia. Though there's certainly no cure for this terrible illness there's plenty which can be done to slow down its progress. The earlier you catch it the longer you could have with the ones you love." (http://www.yourwellness.com/2013/04/the-best-ways-to-tell-if-someone-has-dementia/#sthash.A9mKqrBC.dpuf)
Yourwellness Magazine outlined five symptoms which might indicate the early signs of dementia:
1. Memory loss. This generally affects short-term memory most noticeably, meaning that the individual might continually forget what has just been said or where they've just put something.
2. Difficulty performing familiar tasks. Tasks which were once familiar and simple may become a challenge, such as forgetting or confusing steps in cooking a meal.
3. Problems with language. A person with dementia will often forget simple words and replace them with much more complex or unusual words to make up for it.
4. Disorientation of time and place. People with dementia can get lost in places which were once familiar. For example, they may forget the way home on their own road, or forget how they got where they are.
5. Poor judgement. People with dementia may dress in many layers on a warm day and in next to nothing while it's freezing outside.
To find out more, visit the gateway to living well at http://www.yourwellness.com.