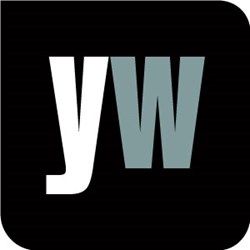 London, UK (PRWEB UK) 27 August 2013
Mark McDonald, an MSP who represents Aberdeen Donside, has expressed concern over changes to adult autism services in Grampian, it was announced August 12th. Mr McDonald, whose young son has autism, wrote to NHS Grampian, asking how many people are on the waiting list for help and how long they can expect to wait. He commented, "NHS Grampian has dispensed with the services of an expert diagnostician. Autism is a complex condition and concerns have been raised that this decision may result in increased difficulties for some adults to gain access to a diagnosis and post-diagnostic support services." (http://news.stv.tv/north/235708-msp-voices-concerns-over-autism-services-for-adults-in-grampian/)
With this in mind, Yourwellness Magazine explored the different types of autism, and how to spot them. According to Yourwellness Magazine, "Many people believe that autism is a type of mental retardation, but this is not the case. Rather, autism is a complex neuro-behavioral disorder that affects your developmental wellness, language, communication skills and social skills. Moreover, it is a spectrum disorder, which means that there are several classifications of autism, and a range to how severely the disorder affects your wellbeing." (http://www.yourwellness.com/2013/04/how-to-spot-the-different-kinds-of-autism/#sthash.glPUIDXg.dpuf)
Yourwellness Magazine outlined four different types of autism:
1. Autistic disorder. This is usually what people think of when they hear the term "autism". Symptoms can range from mild to severe, and include certain problems with communication, social interaction and imaginative play. Autistic disorder is usually diagnose in children under the age of three.
2. Asperger's syndrome. Sufferers usually have excellent language skills, average or above-average intelligence and do well on standardised tests. However, their symptoms tend towards poor social skills due to their awkward, sometimes odd, behaviours. This is a very mild condition, which means diagnosis can be slow.
3. Rett syndrome. Found only in girls, this occurs when children develop normally for several years, and then their communication skills and social skills begin to regress. The signs of Rett syndrome include the cease of purposeful hand use before the age of four, by which time the girl begins to make repetitive hand movements instead.
4. Childhood Disintegrative Disorder (CDD). This is a another rare type of autism in which children develop normally for the first two years of life and then begin to lose most of their motor, language, social, toilet, and communication skills.
5. Pervasive Developmental Disorder (PDD) or atypical autism. This is a miscellaneous category for people who don't clearly fit into one of the other, more defined, categories.
To find out more, visit the gateway to living well at http://www.yourwellness.com.