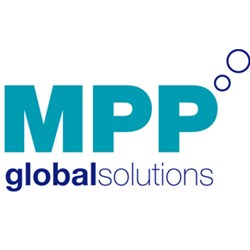 MPP's eAnywhere product enables NOW TV a fast and smooth centralised payment solution that makes processing customer-friendly.
United Kingdom (PRWEB UK) 14 August 2013
NOW TV employs the eAnywhere, eDeveloper, eShop and ePayment modules of MPP's award-winning eSuite technology. The technology enables Sky to offer easy access and flexible pricing packages whilst maintaining the highest levels of security. Supported by MPP's cutting edge eCommerce modules, Sky Sports on NOW TV offers customers access to all six Sky Sports channels for 24 hours for just £9.99. Highlights available include Barclay's Premier League, UEFA Champions League, Formula 1 and three of the four golf Majors.
MPP's eAnywhere product enables NOW TV a fast and smooth centralised payment solution that makes processing customer-friendly. Drawing upon the core functionality of MPP's eSuite, NOW TV uses centralised eWallet technology, one-click transactions and a wide range of payment integrations across multiple payment types, methods and channels.
For existing NOW TV users, MPP's eDeveloper will allow them to purchase Sky Sports with just one click. eDeveloper allows Sky to take payments quickly and securely via an extensive range of ready-made APIs which are able to process the most complex payment and account transactions and eManager is employed to enable customers to add or remove subscriptions, display their order history or update their preferred payment method.
New customers to NOW TV and subsequently the Sports package will be processed with MPP's ePayment module. ePayment is a client-branded payment page inserted into the consumer payment process which provides MPP's level1 PCI compliance and reduces the timescale of development because of MPP's long list of ready-made processing tools. NOW TV has seamlessly integrated an ePayment hosted payment gateway thus providing customers with MPP's leading billing platform.
A working relationship dating back to 2005 has allowed MPP to understand the goals of Sky and NOW TV.
Chris Cheney, CTO of MPP Global Solutions, said: "NOW TV and its Sky Sports package continues to prove Sky's position as an innovator in content delivery. Sky needed to provide a highly flexible and fully integrated, easy to use and accessible eCommerce service to NOW TV. We are proud that once again, MPP's eSuite has been the solution for an industry leader. Our reputation is borne of our business partners and we like to think we share the leading edge together."
--Ends--
Notes for Editors
About MPP
http://www.mppglobal.com
MPP are the leading provider of Customer Relationship Management, Payment and eCommerce solutions to the Media and Entertainment sectors.
With over a decade's experience providing universal and secure eCommerce solutions, we understand today's digital challenges and recognise what is needed to make digital monetisation a reality, particularly in meeting the distinctive needs of the millennial generation. By understanding purchasing trends, consumer behaviour and using targeted offers and campaigns, the marketing possibilities are both extensive and exciting.
Together with being fully compliant with PCI-DSS and regulated to process, store or transmit payment details means you can feel assured that MPP Global Solutions are a name to trust.