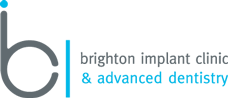 smile with confidence
Hove, East Sussex (PRWEB UK) 19 August 2013
The Millennium Research Group, a leading international research firm for medical technology intelligence, recently released a report detailing the impact of current economic conditions across Europe on European healthcare. The ongoing economic crisis, it noted, has negatively impacted consumers' willingness to acquire restorative dental treatments. That, together with market uncertainty and consumer discouragement about the future, have continued to exert downward pressure on consumer demand for restorative dentistry, specifically that for dental implants. Prospective patients are and continue to be hesitant to undergo a dental implants procedure due to its cost. An additional consumer concern is that of a faulty treatment. If it is not done correctly, consumers worry about the health implications the treatment might have for their future and the costs of future treatments needed for repair. Dr. Bruno Silva, Principal Dentist of the award-winning UK dental implants centre Brighton Implant Clinic, discusses what this means for dental healthcare in Europe.
"The cost of treatment have made dental implants out of reach for many patients. Current economic conditions throughout Europe and the uncertainties that go along with that further complicate many patients' decision of whether to obtain treatment," says Dr. Bruno Silva. "When making a decision about their dental healthcare, patients often have to balance the cost effectiveness of a treatment with the quality, precision, and long-term benefits of the treatment being done."
"Here at Brighton Implant Clinic, we offer top-quality, patient-driven dental care using the latest technology. And we don't come up short on patient expectations for price competitiveness for dental implant surgery, either -- we offer dental implants from £995, almost half of what the average industry service costs are for dental implants in the UK," Dr. Silva continues.
Brighton Implant Clinic has a "Best Price Promise" guarantee, which means that it will match a competitor's price for treatment, allowing for full patient affordability. The centre also periodically offers free dental implants to a fortunate individual through its "Smile Foundation". This is a charitable organisation that selects a recipient with from a pool of nominees. Candidates for the treatment are nominated by family and friends and consist of people who need dental implant treatment but are unable to receive it, often due to financial constraints. Other treatment specials and discounts are periodically made available through Brighton Implant Clinic's Facebook page, https://www.facebook.com/pages/Brighton-Implant-Clinic/144201288966961.
The centre's award-winning dental surgeon staff has experience in successfully placing tens of thousands of implants, at a industry-high success rate of 98%.
Brighton Implant Clinic has three clinic locations located in Hove, Hailsham, and Brighton, and is a two-time award winner of the Private Dentistry Awards. The practice's staff has collective experience of decades of implant placement and treatment services, and is internationally reputed for its world-class patient care and top-quality dental implant and treatment services, with patients venturing from all over the UK and as far as Australia and the United States for treatment.
Please visit http://www.brightonimplantclinic.co.uk/ to learn more about the practice's services and schedule a free initial consultation.