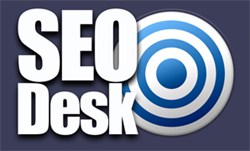 (PRWEB UK) 13 August 2013
Specialist organic skincare retailer, the Natural Skincare Company are encouraging their Facebook fans to share their best skincare tips with each other, all in the name of winning money to spend on their prestigious Paul Penders products.
Facebook users are invited to share their best tips with each other and the best will be rewarded with a £30 gift voucher. The Natural Skincare Company owner, Amanda recognised that those who use natural skincare products often have a desire to create their own skincare solutions - therefore her customer base potentially has a lot of knowledge amongst it, which could be shared.
Amanda explains:
"There is a strong synergy between organic make up and skincare, and bespoke home-made solutions. Both focus on using natural ingredients with minimal waste and toxicity. Often our customers have a keen interest in the environment and also in saving money. I realised there was probably a wealth of tips they were sitting on and that they could share with one other."
Understanding that people will be giving a few moments of their time The Natural Skincare Company are keen to thank the respondees and are also making it more interesting by introducing a competitive element. The responses will be judged by Amanda and her team, with the best receiving the voucher. On what they are looking for Amanda says:
"We will be looking for innovative ideas that produce the best results. Originality may be down to the type of ingredients used, or the amount of waste and expenditure that is reduced. For me personally I really want to see something I was unaware of and that I can use myself at home."
In a further flurry of generosity they are also offering a whopping 30% off their geoskincare range, until stocks last. The timing couldn't be better as many will be looking at investing in their Autumn-Winter skincare ranges.
The link to their Facebook competition can be found here: https://www.facebook.com/thenaturalskincarecompany/app_410750269034242
More about The Natural Skincare Company.
The Natural Skin Care Company was set up in response to a growing desire from consumers to use natural products and to avoid potentially harmful chemicals. The company's owner ensures that every single product is tested by their team before offering it to the market, in order to assess its quality and efficacy.
They are committed to ethical standards and in promoting overall well-being. All types of personal care products are available to buy online, including organic skin care and organic make-up.