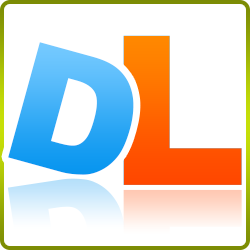 Miami, FL (PRWEB) August 12, 2013
Seasoned veterans of the liquidation industry know how important yield can be. Yield, coupled with transportation costs, labor expenditures, overheads, cost of goods and ultimately final secondary market values can quickly turn success to catastrophe. Strategic decisions made on key performance indicators (KPI's) provide these results. DirectLiquidation.com has embedded this logic into its online venue to help all buyers, rookie or seasoned, make smarter liquidation purchase decisions.
DirectLiquidation.com is able to bridge the gap between; experience, knowledge, and financial hurdles by offering product lots that range from a single pallet (LTL), to full truckload (FTL) and beyond. This unique offering allows buyers of any size to source product at levels they are comfortable with. Currently all of the customer return liquidations listed on DirectLiquidation.com are tier one returns, meaning they are directly from the manufacturer or retailer, and range from untested as-is product to fully reconditioned/refurbished retail ready product. All products between untested and fully processed are available as well, including single pass tech, plug and play to end of life salvage.
The tools built into DirectLiquidation.com's listings allow buyers of all sizes to feel confident in projecting an accurate profit. Rookie buyers can quickly learn what makes a good listing, while veteran buyers can reaffirm their practices and maybe even learn a new trick or two.
To learn more about the tools and built in KPI's in DirectLiquidation.com sales venue, contact Ken Kapalowski or visit DirectLiquidation.com. The webpage is intuitive and easy to navigate. You can create an account in minutes and start placing offers on liquidation lots right away.
About DirectLiquidation.com
Bridging the gap between buyers and sellers and ultimately helping sellers increase recoveries on customer returns, end of life product and overstocks. While at the same time, helping sellers purchase that very same product at an attractive price.
By providing analytics tools that are not easily available to small businesses, DirectLiquidation.com offers every available category of product within a specific industry and brings together retailers, manufacturers, liquidators, exporters, refurbishers, recyclers and of course, buyers & sellers. Combined into a single online destination, DirectLiquidation.com will finally eliminate the middleman, and bring buyers and sellers together.
About The Recon Group, Inc. (TRG)
TRG was incorporated in 2007. Throughout the years, TRG focused its efforts on the Intelligent Disposition, Smart Touch and Smart Returns aspects of the Reverse Logistics Industry. Having added every big box consumer electronic retailer to our client roster, TRG's area of expertise lays in Consumer Electronics, however, it is not limited to this category. TRG has developed and executed programs for a multitude of consumer level products, including soft goods, hard goods, clothing and toys.
TRG's roots are deep in first hand experience. Our team consists of individuals collaboratively working together, each bringing their own versatile backgrounds and experiences, goals, achievements, certifications and inter-industry networking together, to create TRG.