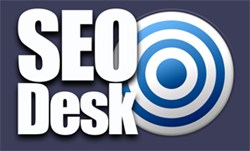 (PRWEB UK) 14 August 2013
ZEDesigns is pleased to announce a business tie-in with SEODesk. ZEDesigns have been providing interior design services since 2005 and have received a lot of work through positive word of mouth recommendations. The company believes that now is the time to increase consumer awareness about their range of services, and they hope that working closely with SEODesk will lead to greater awareness of their work in the Surrey and Guildford area.
Anyone looking for the most experienced interior design Surrey specialists would be advised to check out what ZEDesigns has to offer. The designers at the company have been operating in this area since 1990. This experience in refurbishing properties means that they are able to offer a wide range of ideas and styles for all home owners. ZEDesigns is pleased to offer a free one hour consultation service for all clients, which will be conducted at the home or property of a client.
Whether a client is looking for a room or the entire property to be refurbished, ZEDesigns have proven themselves to be the local company that is capable of completing the job satisfactorily. The company is already regarded as one of the best interior design Guildford providers but are committed to improving the range of services that they can offer.
SEODesk is recognised as one of the leading SEO specialists in the United Kingdom. The company has an enviable track record of placing businesses on to the first page of Google for relevant search terms and keywords. It is this experience that was of interest to ZEDesigns and the company believes that the relationship will be of benefit to all parties. With SEODesk taking control of web content and online services, ZEDesigns are able to focus on their core strengths.
Improving the look and style of a property is extremely useful these days. Whether a property owner is looking to increase the value of their property, or they just want a stylish home, interior design support is always of benefit. Whether a client needs upholstery in Surrey support or advice on the wallpaper and paint, ZEDesigns should be the obvious choice for an interior design company. With the support of SEODesk, ZEDesigns look forward to providing their expertise and knowledge to many more clients in the Surrey and Guildford area in the months and years to come.
About ZEDesigns:
ZEDesigns is an interior design company who have been operating since 2005. The designers at the company have experience in refurbishing properties since 1990, bringing a great wealth of experience to all clients. The company provides a free one hour consultation to all clients and are able to provide guidance on a matter of design issues. Whether a client is looking for advice for a single room or, they would like to redecorate their entire property, ZEDesigns are certain that they can provide the best value for money interior design service in Surrey or Guildford.