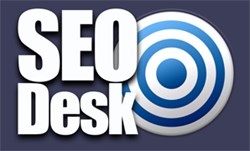 (PRWEB UK) 15 August 2013
Marieveles Marquees are highly experienced in helping clients host parties, but they are pleased to announce that plans are underway for their 40th anniversary in the marquee hire industry. Marieveles Marquees were established back in 1974, and they have been at the forefront of marquee hire services in the south of England ever since. The company is looking forward to a major year of celebration, and they hope that many clients past and present will help them celebrate.
Although the beginning of 2014 is still a good few months away, Marieveles Marquees believes in planning ahead. It is this attention to detail that has seen them be regarded as the best marquee Essex option for clients. The company provides a no obligation free site visit and consultation service to all clients. The company provides a wide range of marquees, which means that no matter the location or the number of guests that have been invited, there will be a marquee that is suitable for any party or celebration.
While Marieveles Marquees will be celebrating a significant birthday next year, they have helped many people and families in Essex celebrate major birthdays over the years. Not only that, they have provided the perfect venue for weddings, anniversary parties, corporate functions, summer fetes, religious ceremonies and many more events. Anyone looking for the most reliable marquee hire in Essex will find that Marieveles Marquees is the number one choice.
In addition to providing the widest range of marquees, Marieveles Marquees can help to organise any event. The company has a large list of contacts and suppliers in the entertainment and catering industry. Whether a client needs heating, lighting, catering, DJs, live acts, speakers, portaloos or even a dancefloor, Marieveles Marquees are able to provide it and it is all part of the service.
After close to 40 years in the marquee hire industry, Marieveles Marquees are as excited about marquee hire today as they were when they were set up. Knowing that they help people to have a fantastic time is a strong incentive for the company, and they look forward to celebrating many more major birthdays after their 40th in 2014. No matter the occasion, Marieveles Marquees have helped the people of Essex come together in style and comfort for close to 40 years. They look forward to helping the local population congregate for many more years to come.
About Marieveles Marquees:
Marieveles Marquees was established in 1974, and they are regarded as the number one marquee hire company in the south of England. The company is able to provide a wide range of marquees, in various shapes and colours. No matter the type of event that is being organised, a marquee can offer a spacious and comfortable setting. The company can help to ensure that the look of the marquee is perfect for the event, and they can help when looking for entertainers, caterers and lighting equipment.