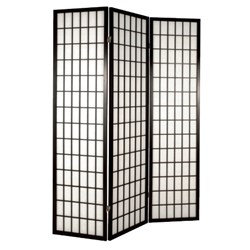 (PRWEB UK) 18 August 2013
Bray Leino Events, one of the leading creators of sensational exhibition stands, has purchased elegant folding room dividers from FurnitureInFashion. FurnitureInFashion is one of the leading suppliers of contemporary modern furniture in the UK. The company is known for maintaining an extensive range of living room, dining room, bedroom, hallway, bathroom, office and bar furniture, in the most innovative design and excellent functionality. FurnitureInFashion is one of the leading suppliers of stunning room dividers to many commercial entities in the UK. The company is also a significant name with domestic customers, due to its quality products and very affordable prices.
FurnitureInFashion offers a huge range of designs and styles in room dividers and folding room dividers especially those in a traditional style. With their elegant design and great versatility, the demand for folding room dividers has increased recently among both domestic and commercial clients. Folding room dividers are available in contemporary designs featuring a real wood frame. These traditional style Shoji room dividers have a lightweight wooden frame surrounding pressed pulp rice paper that allows diffused light, yet maintains complete privacy. The folding room dividers purchased have lacquered brass, two-way hinges. This means that these room dividers have a 180 degree arc of use.
The foldable design allows users to collapse the divider into a third of its extended length. These room dividers are available in four different colors: cream, natural, black and tobacco. The room dividers are 131cm long, 179cm high and are 2cm deep.
Bray Leino Events has been involved in creating sensational exhibition stands and retail spaces for more than 20 years. They deliver over 300 projects a year across five continents. With such a huge global market, it has been a tremendous opportunity for FurnitureInFashion to display its room dividers and reach out to new consumer markets.
The spokesperson of Bray Leino Events said, "We require room dividers in most of our exhibition arrangements, to create privacy and a stylish ambience. Bray Leino has been buying room dividers from several suppliers in the UK over the past few years. Recently, the popularity of FurnitureInFashion has increased due to their contemporary designs and the quality of their furniture. We were impressed with the extensive collection of room dividers at FurnitureInFashion. These folding room dividers are extremely practical for exhibition as they allow good passage of light along with complete privacy between the different exhibition stalls. The customer and delivery services offered by FurnitureInFashion are very professional. We will definitely continue working with FurnitureInFashion in the future."
The CEO and Managing Director of FurnitureInFashion said, "FurnitureInFashion takes pride in being chosen by Bray Leino to supply room dividers. This is an excellent platform for our company to display our extensive room divider collection to a wider market in terms of commercial and domestic clients. Customers who are looking for sleek, modern and high quality folding room dividers should have a look at FurnitureInFashion's catalogue, they will be delighted by the choice, quality and price. These particular room dividers are available at very affordable prices."
To have a look at quality affordable furniture online and to place a pre-stock order, please visit the company website today at http://www.furnitureinfashion.net. The range of home and office furniture on the website is huge, delivery is fast, savings are massive and quality is guaranteed.
About FurnitureInFashion
FurnitureInFashion is a UK-based online retail business. It supplies furniture from its German-based warehouse and has a showroom in Bolton, UK. The company provides everything from umbrella stands, wall art and room dividers, to bedroom suites, bar stools, and computer tables. FurnitureInFashion offers free delivery within the UK and is rightly proud of its excellent customer service. For further information and details about sales, please visit http://www.furnitureinfashion.net.