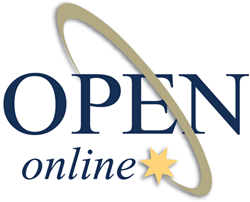 Our partnership with Dinsmore & Shohl provides the unique opportunity for clients to learn about industry topics from two premier organizations, both with the utmost understanding of compliance and regulatory requirements
Columbus, OH (PRWEB) August 13, 2013
OPENonline, a leading provider of employment background screening services, and Dinsmore & Shohl, one of the largest and most respected full-service law firms in the Midwest, have partnered to host a complimentary, educational webinar regarding employer compliance with the U.S. Equal Employment Opportunity Commission (EEOC) Guidance and Fair Credit Reporting Act (FCRA). The webinar, "Same Story, Different Day: The Attorney's Perspective on the EEOC and FCRA," will be led by Michael W. Hawkins, Esq., Partner at Dinsmore in the Labor & Employment and Appellate Practice Groups on August 15, 2013 at 2:00 p.m.
The EEOC is a hot topic in the headlines, most notably for the revised EEOC Enforcement Guidance they released on April 25, 2012.
"The pressure on employers to understand and adhere to the compliance and regulation from the EEOC continues to raise a number of questions," said Heather Browning, Executive Vice President of OPENonline. "To assist our clients with best practices, we decided to bring in our attorneys with Dinsmore & Shohl to provide the most extensive, informative overview of legislation in the background screening industry."
Michael W. Hawkins, Esq. has extensive experience in all aspects of labor, employment law and ERISA litigation and appellate practice. He has argued two cases in the U.S. Supreme Court and many in-state and Federal Courts of Appeals. He has been selected by Best Lawyers as a top Labor & Employment lawyer every year since 1989.
"Our partnership with Dinsmore & Shohl provides the unique opportunity for clients to learn about industry topics from two premier organizations, both with the utmost understanding of compliance and regulatory requirements," said Browning.
The webinar, "Same Story, Different Day: The Attorney's Perspective on the EEOC and FCRA," has been approved for 1 (General) re-certification credit hour toward PHR, SPHR and GPHR re-certification through the HR Certification Institute.
This will be the third webinar in OPENonline's Continued Compliance Education series, following the success of, "Is Your Background Check Process Compliant? The Changing Landscape of Background Checks" on November 8th, 2012, and "Does Ban the Box Mean Ban the Background Check?" on April 25, 2013.
Register for, "Same Story, Different Day: The Attorney's Perspective on the EEOC and FCRA" now.
About Dinsmore
Dinsmore is one of the largest full-service law firms in the Midwest, including a Labor & Employment Department comprised of more than 60 attorneys. Dinsmore represents numerous public and private employers in matters throughout the country in all phases of labor, employment, benefits and workplace safety law. Our Labor & Employment Department has received numerous accolades, including being selected as a "Go-To Law Firm" based on surveys of Fortune 500 companies by Corporate Counsel Magazine.
About OPENonline
Accredited by the NAPBS® Background Screening Credentialing Council, OPENonline is a leading provider of background screening and investigative solutions. OPENonline offers a broad range of employment screening, drug screening and employment eligibility verification services, including SelectHire®, a one stop solution for employment screening. The company is dedicated to helping customers save time and money by providing background information that is current, accurate and compliant with exceptional customer service. Each of OPENonline's Safe Hiring Background Specialists are U.S. –based, FCRA certified and compliant with state and federal laws. For more information, visit OPENonline.com or call 1-888-381-5656.