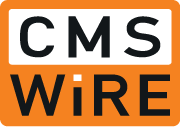 "What's happening is that SharePoint is experiencing a metamorphosis as it evolves into an integral element of Microsoft's cloud collaboration platform." - David Lavenda
(PRWEB) August 12, 2013
CMSWire.com, a web magazine focused on customer experience management, social business and information management, is holding a Twitter-based gathering, known as a "Tweet Jam," to discuss the opportunities and challenges of supporting customer communities.
SharePoint 2013 introduced new features and functionality to the platform, but also confusion. Is an on premises deployment better than cloud or is hybrid the answer? Should Yammer be the only social tool or do SharePoint and Yammer combined make up the complete social tool? Is migration even worth it?
Join in on August 14 at 10 am PDT / 1 pm EDT / 1700 GMT as CMSWire and the broader CMSWire community spends an hour discussing the changes that the SharePoint 2013 release brought and how organizations are responding.
These questions will shape the discussion:
1. SharePoint 2013 has been out in some form for over a year ago - how is the market reacting from your perspective?
2. Name three of SharePoint 2013's strongest features? 3 Weakest?
3. On Premises, Office 365, hybrid - how are organizations approaching the implementation decision?
4. What's the real deal with SharePoint and social? Is Yammer necessary?
5. Has SharePoint delivered on mobile? Where has it fallen short?
6. What factors are causing SharePoint to lose a foothold in the enterprise?
To help answer these questions, CMSWire has assembled a great group of industry experts to share sights and field experiences. Panelists include:

Benjamin Niaulin, SharePoint Specialist at Sharegate — @bniaulin
Joel Oleson, SharePoint Evangelist & Managing Director at Salient6 — @joeloleson
Laura Rogers, Senior SharePoint Consultant at Rackspace Hosting — @wonderlaura
Mike Ferrara, Senior Associate at Duff & Phelps — @mikecferrara
Rich Wood, Director of Web and Social Collaboration at Perficient — @sharepointrich
Sean McDonough, Lead Bitsmith and Owner at Bitstream Foundry, LLC —@spmcdonough
Tom Petrocelli, Blogger/Consultant/Independent Analyst at Techalignment.com/Tom's Tech Take II — @tompetrocelli
Wendy Neal, SharePoint Architect/Developer at GreatAmerica Financial Services — @sharepointwendy
Jennifer Mason, SharePoint Consultant at Rackspace Hosting — @jennifermason
Mary Leigh Mackie, VP of Product Marketing at AvePoint — @mlmackie
Andrew Milsark, SharePoint Solution Architect at Fpweb.net — @amilsark
Joe Shepley, Vice President and Practice Leader at Doculabs — @joeshepley
Symon Garfield, Head of Business Consulting at Foundation SP —@symon_garfield
Rich Blank, Pre-Sales Solutions & Strategy at Jive Software — @getrichieb
Chris Clark, Marketing Manager for Creative Sharepoint — @chrisclark005
All experience levels are welcome to join in, just tweet all questions and/or responses throughout the Tweet Jam. By using the #EIMChat hashtag, messages will automatically become part of the discussion.
Tweet Jam Participation Guidance
Twitter is a highly flexible medium. In order to keep the discussion useful to all, participants should follow the following guidelines:
Introduce themselves with their first #EIMChat tweet. Include name, job title and organization.
Subsequent tweets must start with the question number being responded to and the #EIMChat hashtag. For example, "@bigbird Q5 SharePoint mobile comes closer, but still misses the mark #EIMChat "
Please don't pitch products or services; stay knowledge focused
Keep the discussion professional, but informal
Remember that this is a public chat - be thoughtful
About CMSWire
The CMSWire.com web magazine, published by Simpler Media Group, Inc., focuses on customer experience management, social business and information management practices and tools. The publication was founded in 2003 and currently has more than 300,000 monthly readers.
###