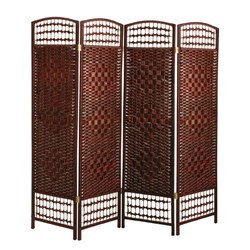 (PRWEB UK) 20 August 2013
Lee Abbey International Students Club has purchased a number of the stunning Bettina Room Dividers from FurnitureInFashion. Known for supplying quality furniture at affordable prices, FurnitureInFashion is one of the leading retail stores offering contemporary modern furniture for both domestic and commercial clients. The company specializes in all furniture categories, including living room, dining room, bedroom, hallway, office, bathroom and bar furniture. FurnitureInFashion is known for offering unmatchable prices in the UK. This is why it is a preferred choice for many commercial clients as well as domestic clients. The company has been supplying room dividers to many commercial organizations lately and the Lee Abbey International Students Club is yet another high profile addition to the business portfolio of FurnitureInFashion.
Lee Abbey International Students Club provides accommodation services to students who are starting life at university or college. Located in a quiet and exclusive residential part of Kensington near Kensington Gardens and Holland Park, Lee Abbey is within easy reach of most central London colleges.
They provide accommodation to suit any budget or need ranging from triple rooms through to en-suite single rooms. Lee Abbey has been providing accommodation to students for over 40 years and has a reputation for offering a modern and supportive atmosphere. To complement this atmosphere and provide privacy, Lee Abbey bought the practical Bettina Room Dividers from FurnitureInFashion.
Lee Abbey purchased Bettina Room Dividers in different colors from FurnitureInFashion. The Bettina Room Divider is a contemporary furniture item with four folding panels. This room divider is available in tobacco, natural and black. Lee Abbey International Students Club has purchased all of these colors for its accommodation. The Bettina Room Divider is foldable to a fourth of its extended length. To provide an elegant touch to its robust functionality, attractive wickerwork is incorporated in the divider. With a width of 160cm, a height of 170cm and a depth of 2cm, the Bettina Room Divider is available at a surprisingly affordable price.
The spokesperson of Lee Abbey International Students Club said, "We promise to deliver a comfortable, contemporary and modern living experience, along with complete privacy to our residents. For even more privacy, within shared accommodation, nothing beats a room divider. The large rooms at Lee Abbey are usually divided into sections to accommodate more students. This is usually done by using room dividers. When it comes to contemporary modern room dividers, nothing beats the quality of FurnitureInFashion. The Bettina Room Dividers are of exceptional quality and are available in just the right colors. These room dividers can match with a variety of settings. The room dividers are available at unimaginably low prices compared to many of FurnitureInFashion's competitors. The customer service and home delivery offered by FurnitureInFashion is also exceptional. We will definitely look to FurnitureInFashion for our future dealings."
The CEO and Managing Director of FurnitureInFashion said, "We take pride in supplying room dividers to Lee Abbey International Students Club, as it is a great platform to showcase our furniture to customers. The Bettina Room Dividers are exceptional in terms of quality and durability. The dark and bold colors make these contemporary room dividers excellent for creating a modern welcoming ambience. Customers who wish to add privacy with style in their homes will love the Bettina Room Dividers."
To have a look at quality affordable furniture online and to place a pre-stock order, please visit the company website today at http://www.furnitureinfashion.net. The range of home and office furniture on the website is huge, delivery is fast, savings are massive and quality is guaranteed.
About FurnitureInFashion
FurnitureInFashion is a UK-based online retail business. It supplies furniture from its German-based warehouse and has a showroom in Bolton, UK. The company provides everything from umbrella stands, wall art and room dividers, to bedroom suites, bar stools, and computer tables. FurnitureInFashion offers free delivery within the UK and is rightly proud of its excellent customer service. For further information and details about sales, please visit http://www.furnitureinfashion.net.