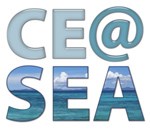 'Dean and I want to thank the IARFC and CE@SEA™ for the wonderful opportunities to travel around the world. Many of us are friends and we feel so great to see how everyone is doing as an extended family,' - Angie Trandai (LPL Financial)
Middletown, OH (PRWEB) August 16, 2013
For over 10 years, the IARFC has conducted its educational conferences on the high seas. Most recently after spending time exploring Venice, Italy, members boarded the Italian ship the "Divina" for a 7 day cruise which included stops in Bari, Italy, Katakoon, Greece, Izmir and Istanbul, Turkey, and Dubrovnik, Croatia. For some, it was their 4th or 5th cruise.
As part of the on board curriculum, RFCs gathered to hear speakers discuss ways to help improve their practice and to build their client base. Presenters were Hank Brock (Brock & Associates, LLC), Ed Morrow (IARFC), Rosilyn Overton (Mid-Atlantic Securities, Inc.), Shauna Trainor (The Covenant Group), Al Coletti (Design Capital Planning Group, Inc.), Roberta Carter (The Retirement Choice), and Barry James Dyke (Castle Asset Management). Presentations focused on marketing with other talks on consulting and caregiving and asset allocation. Members received CE credit for their attendance.
For first timers - newly graduated Bo Stewart and his father Burton Stewart (Stewart & Company), the trip was a major benefit of being an IARFC. "The CE @SEA™ cruise was one of the greatest travel/learning experiences that I have had over my 30 year career in financial services," says Stewart Sr. "And it was an excellent way to expose my son to successful people and to launch his own career in our business. I will never miss another one."
For long time participant and speaker on prior IARFC cruises to the Mediterranean and Bermuda, Jon Rogers enjoys what he gleans from others in the field. "You're never too old to learn," says the Webster University professor.
Ed Morrow, Board Chairman and CEO of the IARFC feels the cruise gives one the opportunity to network and build lasting personal and business relationships. "Our mission is really two-fold," says Morrow, "To expand our own business from within our financial services community and fellow travelers - and to gain awareness of the diverse cultures that exist outside our own country."
On this particular cruise, organizer Starr Morrow was pleased that people enjoyed a day or two prior to or at the conclusion of the cruise exploring Venice, as well as other parts of Italy either by car or by rail, including Rome, Florence and Pisa and of course, by motor board or gondola in Venice. "For many, this was the first time in Venice where the tide rises at night and can present interesting results on the streets and in the restaurants! No fear," says Morrow. "The Venetians are used to this living on the water as no others are!"
Plan now to join the RFCs next year at CE @SEA™ to gain valuable continuing education credits. Network for your business and enjoy a pleasurable Western Caribbean cruise from June 15-22, 2014. For more information and specific details, contact Starr Morrow at starr(at)iarfc(dot)org.