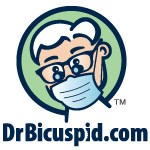 Tucson, AZ (PRWEB) August 12, 2013
Running a dental practice like a CEO can yield a number of benefits for the dental team, patients, and practice profitability, according to Dr. Don Deems in the latest episode of DrBicuspid.com's "15 Minutes to Excellence."
In a candid conversation with Editor-in-Chief Kathy Kincade, Dr. Deems shares his thoughts on how adjusting your leadership style to be more like that of a CEO can improve hiring and firing practices, team dynamics, and decision-making.
"Things have changed a lot from the days when I first started practicing, when many practices were like family mom and pop operations," Dr. Deems said. "Now, there is so much third-party involvement, rules and regulations, litigation, so a lot of things don't work anymore like they used to. If a doctor will look at his practice and say, "Look, I need to run this more like a CEO would run it," they will have much greater success and satisfaction."
Dr. Deems, known as the Dentist's Coach, is a professional personal and business coach and a practicing dentist in Little Rock, AR. Since 2005, he has been annually named to Dentistry Today's Top Leaders list and is the author of several books, the most recent titled "The Dentist's Coach: Build a Vibrant Practice and the Life You Want."
Go to http://excellence.drbicuspid.com to watch this episode of "15 Minutes to Excellence" and hear more great advice and practice management tips from Dr. Deems. The video is free of charge to all DrBicuspid.com members.
About DrBicuspid.com
DrBicuspid.com is a division of IMV, Ltd. IMV Publishing operates websites targeted at vertical markets within the healthcare industry. DrBicuspid.com is the leading online news and education resource for dental professionals with an emphasis on business management and best clinical practices. The company's AuntMinnie.com site is the premier online information, transaction, and education site for the medical imaging industry.