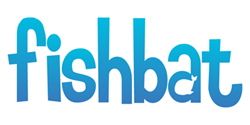 Bohemia, NY (PRWEB) August 13, 2013
On August 13, fishbat, a leader in social media agencies, responds to an article published by Entrepreneur on July 30th, titled "What NASA Can Teach You About Social Media Marketing," and applauds NASA's award-winning social media efforts.
In the article, there was a unique breakdown of the various social media efforts employed by NASA and how other businesses can take advantage of similar tactics. The article says that NASA employs the use of a flagship product, Google+, and online reality TV shows to promote their space program.
NASA's flagship product, Mars Curiosity Rover, is used as a communication tool to help reply to followers and engage users. Rover has its own voice and its own following through dedicated social media profiles, the article says.
However, when NASA wants to reach more "tech savvy and forward thinking" audiences, they do so through Google+. The article also states that NASA takes full advantage of Google+ products, such as Google Hangouts. NASA's reality TV show allows followers a behind-the-scenes look at the facilities, access to speakers, scientists, engineers, and astronauts.
Justin Maas, vice president of client relations at fishbat, a leader in social media agencies, says, "Having a strong presence on social media gives a company an edge and keeps them competitive. NASA is a prime example of how to use social media. Knowing your audience is key, and using a specific platform to engage with users that are within your target market is extremely valuable."
The need for interaction is also extremely important. Maas says interaction with the Mars Curiosity Rover really helps NASA with fan management. "Interacting with your fans on social media through various promotions, giveaways and behind-the-scene glimpses keeps them engaged," he says. "Engagement can lead to sales. Many companies aren't sure how to execute a plan like that though, which is where we come in. An Internet marketing company could help foster relationships with customers through social media engagement."
fishbat, Inc. is a full-service digital marketing and social media agency dedicated to connecting all types of businesses with their target audiences in the most effective and efficient way. Through innovative strategies in social media management, search engine optimization (SEO), branding, web design, reputation management and public relations, fishbat promotes a consistent and professional online voice for all of its clients.