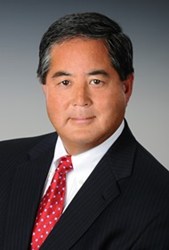 Doug brings a wealth of experience in the development and implementation of domestic and international business strategies that will help support the continued growth of Smart Devine's Tax Practice. - Jim Smart, CEO of Smart Devine
Philadelphia, PA (PRWEB) August 14, 2013
Doug has over 30 years of experience in the public and private sectors, advising his U.S. and foreign client base of multinational manufacturing, service and technology businesses on a diverse range of tax issues and strategies. He has advised clients on the tax treatment of domestic and cross-border transactions, inbound and outbound business expansion strategies, domestic and cross-border acquisitions, dispositions and reorganizations, intercompany transfer pricing analysis, documentation and audit defense, treaty interpretation, and repatriation planning. Doug has worked extensively with tax advisors in foreign countries to develop global structures that minimize U.S. and foreign tax exposures, and in this role, has forged effective working relationships with key professionals throughout North America, Europe, Asia and the Pacific Rim.
Prior to joining Smart Devine, Doug was a Tax Principal with an international accounting firm, Managing Director of Tax for Smart Business Advisory & Consulting (the former Smart and Associates), and Senior Tax Manager for a Big 4 accounting firm. He also served as Tax Counsel in the tax planning group of Sun Company Inc., where he was responsible for the restructuring of the company following its acquisition of a foreign-owned U.S. competitor.
"Doug brings a wealth of experience in the development and implementation of domestic and international business strategies. We are pleased to be working with Doug again and that his excellent tax credentials will support the continued growth of Smart Devine's Tax Practice. His knowledge and experience with complex strategic and transactional tax issues will be a valuable resource to tax departments and company leaders," said Jim Smart, CEO of Smart Devine.
Doug holds a Bachelor of Arts from the University of Pennsylvania, and a Juris Doctor and Master of Laws (Taxation) from the Villanova University School of Law. Doug is an attorney admitted to practice in Pennsylvania.
Smart Devine, is headquartered in Philadelphia and provides a full range of accounting, advisory, tax, forensic accounting and litigation services to companies across a variety of industries.
-End-