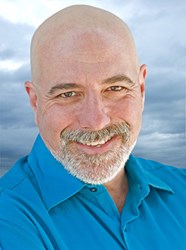 The stress of spending more on a vacation than one is able to afford can undermine all of the benefits brought about from the vacation
Santa Monica, CA (PRWEB) August 13, 2013
With summer wrapping up, many of us feel the back to work doldrums. Sadness and sometimes anxious feelings may arise about getting back to the dreaded daily grind. The leisure of a much-needed vacation becomes a distant memory of the past. Panic sets in about the harsh realities of everyday life. School starts back up, arranging after school childcare, school supplies are needed and PTA duties resume.
At work you, you are welcomed with playing catch up on all the work you missed with the added pressures of paying off the credit card bills that you and your family racked up while on that relaxing vacation. Disillusionment and resentment of one's current economic or social standing may creep in creating feelings of being unworthy. Coming back full swing to a grueling routine can create havoc. Conflicts may arise while attempting to make the adjustment and many find themselves more stressed out then before they went on vacation.
Most people are unaware that they are experiencing "post-travel depression" or PTD. Dr. Stuart H. Garber reminds us how to keep the benefits of a recent vacation working for us.
"First and foremost is to acknowledge that we truly deserve vacations. Not only that but we need vacations. Short or long, or preferably a combination of both, breaks from our regular routine also makes us more productive."
"The stress of spending more on a vacation than one is able to afford can undermine all of the benefits brought about from the vacation. The best way to avoid this is to plan for vacations and to factor the cost into your budget. Making sure you've put the money aside throughout the year to pay for the vacation will eliminate much post-vacation regret."
Getting back to the swing of our daily lives can be done gradually. Dr. Garber offers some suggestions on how to ease back without feeling let down.
"Using every one of your days off for travel may seem like the best way to maximize the benefit of your vacation but arriving home late on the day before you have to go back to work is a sure way to do just the opposite. Come home a day earlier and use that day to acclimate. Go through your accumulated mail unrushed. Get a good night's sleep. When you return to work you will be rested and ready to go."
Dr. Stuart H. Garber was the first person in the United States to receive a Ph.D. degree in homeopathy and has been practicing holistic medicine since 1981.
Dr. Garber practices in Santa Monica, CA and serves as president of the California Homeopathic Medical Society. He created Dr. Garber's Natural Solutions®, a unique line of biotherapy formulas that effectively address many of the most common conditions while producing no harmful side effects. Recommended by doctors to their patients for over 10 years nationwide, the Sleep, Anxiety and Depression formulas are the top sellers in the product line.
Dr. Garber has lectured to the general public and has also addressed medical, dental, chiropractic, and acupuncture groups in the United States, Europe, Asia, and the Caribbean. He offers advice on health issues for the Huffington Post.
Dr. Garber's Natural Solutions® can be purchased at selected Whole Foods Markets and retail markets throughout the United States and abroad as well as through medical professionals and online via Amazon.com and Drgarbers.com.
For more information about Dr. Stuart H. Garber, check out his website at http://www.drgarbers.com/.