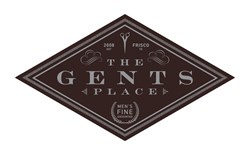 Our team members are The Gents Place's number one asset. Helping them become financially secure and abundant is simply the right thing to do.
(PRWEB) August 30, 2013
The Gents Place, a leader in the men's grooming industry, announces the launch of a 401(K) plan with Mass Mutual for employees to participate in. The all in one 401(K) retirement solution plan will go into effect in the next month and gives employees the opportunity to better secure their future.
In addition, The Gents Place employees are granted complimentary access to an expert financial advisor to guide them through the process, as well as aid in other financial areas such as budgeting and personal financial management. The Gents Place continues to pave the way in the grooming industry, setting new standards for what was once thought of as a "benefit less" career path. Beyond a 401(K), The Gents Place also offers paid Lifetime Fitness memberships, health insurance reimbursements, paid community service and paid vacation.
About The Gents Place:
Founded in 2008 by Ben Davis, a frustrated guy who hated getting his haircut, The Gents Place offers men's grooming and lifestyle products and services in a masculine, yet relaxed country club type environment. They offer men's hair services, hand and foot repairs, straight razor shaves, massages, shoe shines and more. Frequently referred to as America's Premier Men's Grooming and Lifestyle Club with locations in Texas (Dallas, Frisco) and Kansas (Leawood), The Gents Place is known for its commitment to client service and top shelf amenities.