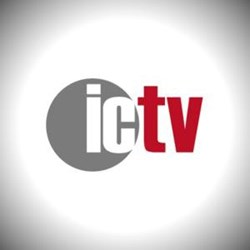 Wayne, PA (PRWEB) August 12, 2013
International Commercial Television, Inc. (OTCQB: ICTL) ("ICTV" or "the Company"), a company employing prominently profiled infomercial campaigns to market and brand unique products to the global consumer through multi-channels of distribution, is pleased to announce that on Thursday, August 15, 2013 at 4PM Eastern Daylight Time will host its inaugural quarterly management update call.
The call will be open to the public and will have a corporate update presented by ICTV's Chairman and Chief Executive Officer, Kelvin Claney, and ICTV's President and Chief Financial Officer, Richard Ransom, followed by a question and answer period. The dial in number and passcode for the call are as follows:
Dial in Number: 760-569-7171
Participant passcode: 904143 #
The focus of the call will center on the release of the Company's second quarter form 10-Q filing which is anticipated on Tuesday, August 13, 2013. The call will be recorded and posted to the Company's corporate website (http://www.ictvonline.com) for those who are unable to attend the live call.
International Commercial Television is a public company trading on the OTCQB under the symbol ICTL. The OTCQB is a dynamic electronic stock market consisting of SEC fully reporting companies. OTCQB stocks may be electronically traded through most major brokerages such as E- Trade, Scottrade and TDAmeritrade.
FOR FURTHER INFORMATION PLEASE CONTACT: International Commercial Television, Inc. Rich Ransom, Investor Relations 1-484-598-2300 Email Contact: ransom(at)ictvonline(dot)com Website: http://www.ictvonline.com SOURCE: International Commercial Television, Inc.