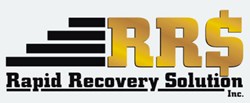 Bohemia, NY (PRWEB) August 13, 2013
On August 13, Rapid Recovery Solution is encouraged by new opportunities for law school students to graduate debt-free.
According an August 9 article from the Politico titled "Law schools devise debt-free path to degree," America's leading universities are taking proactive approaches to the student debt crisis. The innovative method involves students practice law for at least 10 years in the public sector in exchange for 10 years of loan payments by the institution. After that, a federal program takes on the remaining debt, which often exceeds $100,000.
Nevertheless, leading institutions such as New York University and University of California-Berkeley are encouraging students to consider debt-free schooling. At Georgetown University, for example, the average law student graduates with $150,000 in debt. Yet at the beginning of the fall semester, 350 Georgetown Law students will be participating in loan-repayment assistant programs.
John Monderine, CEO of collection agency Rapid Recovery Solution, voices his opinion on the issue. "Debt is certainly a part of life for many Americans, but it's often unfortunate to see ambitious college students begin their adulthood with exorbitant loans." He continues with expert insight. "In the collection services industry, we encourage college students, no matter the university or course of study, to explore economically sound approaches to debt. NYU and Georgetown should be admired for their generosity and initiative."
Founded in 2006, Rapid Recovery Solution, Inc. is headquartered at the highest point of beautiful Long Island. Rapid Recovery Collection Agency is committed to recovering your funds. We believe that every debtor has the ability to pay if motivated correctly. We DO NOT alienate the debtors; we attempt to align with them and offer a number of ways to resolve not only your debt but also all their debts.
#####