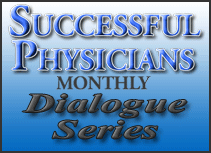 The key to success in healthcare will be the organization's ability to align their culture to create the ideal patient experience at every stage of the patient's interaction with the medical staff and physician.
Riverside, CA (PRWEB) August 12, 2013
"There is a major change happening in healthcare that many physicians and administrators may not be prepared for," said Ja Marr Brown, a 20-year award winning sales, marketing and management executive in the pharmaceutical and medical device industry and founder of The Kaizen Way. With the advent of the Affordable Care Act, there is an estimated 32 million new patients potentially entering the healthcare market. These individuals will not only create more patient volume in healthcare, but they will also have higher expectations for their overall experience with physician offices and hospitals. In addition, physician and hospital reimbursement has already started to make the shift from the medical treatment of patients to include the overall health, experience and satisfactions of patients.
Through the partnership between Successful Physicians Monthly and The Kaizen Way, a series of webinars will be offered to the healthcare community that will focus on such things as Effective Communication Skills, Leadership Training, and Sales Skills for the Clinical Practice, all designed to help healthcare organizations evolve their culture to create the ideal patient experience and keep patient satisfaction scores high. The first live webinar is set to take place on August 14th from 9:00 – 10:00 AM Pacific Standard Time.
For more information, visit Successful Physician Monthly Dialogue Series or Click here.
"The headline of the Fall 2013 issue of the Harvard Business Review is, 'How to Create a Culture of Excellence.' Understanding how to evolve your company culture to create the ideal customer or patient experience is becoming the new trend in business and in healthcare as a whole. I have been teaching small and large healthcare companies and medical practices how to do this for more than 15 years through my use of The Kaizen Philosophy," said Brown.