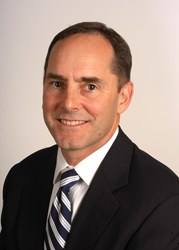 Watertown, CT (PRWEB) August 14, 2013
Siemon, a leading global network infrastructure specialist, is pleased to announce that John Siemon, CTO and vice president of global operations, was recently named one of the recipients of the American National Standards Institute (ANSI) 2013 Leadership and Service Awards, which recognizes individuals for their significant contributions to national and international standardization activities, as well as ongoing commitment to their industry, their nation and the enhancement of the global voluntary consensus standards system.
As the voice of the U.S. standards and conformity assessment system, ANSI oversees the creation, promulgation and use of thousands of norms and guidelines that directly impact businesses in nearly every sector. ANSI is also actively engaged in accrediting programs that assess conformance to standards, including globally-recognized cross-sector programs such as the ISO 9000 (quality) and ISO 14000 (environmental) management systems-both of which Siemon is proud to be certified.
As part of their 2013 Leadership and Service Awards, ANSI awarded John Siemon with the Astin-Polk International Standards Medal, which honors distinguished service in promoting trade and understanding among nations through the advancement, development or administration of international standardization, measurements or certification. The award was well deserved-as Siemon's CTO, John oversees the company's technology roadmap, intellectual property, and global membership and participation on standards bodies and trade organizations such as ANSI, ISO, IEC, CENELEC, IEEE, TIA, Ethernet Alliance, BICSI, US Green Building Council, CCCA and SDOs in a number of other countries.
Since joining the Siemon Company in 1985, John has also held a number of leadership positions, including Chairman of the TIA TR42.1 subcommittee responsible for commercial IT cabling; Chairman of BICSI's Technical Information and Methods Committee; current Chairman of the US Advisory Group on Interconnection of Information Technology Equipment (ISO/IEC JTC 1/SC 25); and Project Leader and Editor for U.S. and international standards publications covering multiple generations of twisted-pair and optical fiber infrastructure used for voice and data connections throughout the world. He has also been featured in several global industry trade publications.
John Siemon was responsible for establishing the Siemon Company's Development Engineering and R&D Laboratory. Since taking responsibility for Siemon's Operations in 2002, John has expanded the company's global supply chain capabilities with new manufacturing and logistics locations around the world. He is also the current Executive Vice President of the Yale Science and Engineering Association and holds more than 50 U.S. patents in the field of telecommunications cabling.
ANSI will honor John Siemon and the other 17 distinguished award recipients during an October 2 ceremony held in conjunction with World Standards Week 2013 in Washington, DC.
###
About Siemon
Established in 1903, Siemon is an industry leader specializing in the design and manufacture of high quality, high performance low voltage infrastructure solutions and services for Data Centers, LANs and Intelligent Buildings. Headquartered in Connecticut, USA, with global sales, technical and logistics expertise spanning over 100 countries, Siemon offers the most comprehensive suite of copper and optical fiber cabling systems, cabinets, racks, cable management, data center power and cooling systems and Intelligent Infrastructure Management solutions. With over 400 patents specific to structured cabling, Siemon Labs invests heavily in R&D and the development of Industry Standards, underlining the company's long-standing commitment to its customers and the industry.