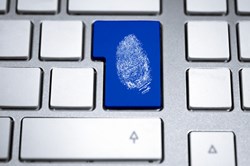 Often it is not enough for the user to bypass that block; they also want to erase all record of doing so
Dallas, Texas (PRWEB) August 13, 2013
idcloak Technologies' latest release is a free Website Proxy Unblocker, which not only bypasses web content filters but simultaneously gives the user high-anonymity on the sites they access.
"Increasingly, internet users around the world are facing blocks on sites they want to access," says idcloak's Robin Welles. "They could be in establishments like workplaces or universities; in countries where freedom of the press is restricted, or in nations where filters block access to adult sites, as is currently happening in the UK."
"Often it is not enough for the user to bypass that block; they also want to erase all record of doing so. Our unblocker is high-anonymity and high-security for precisely that purpose."
The website-based proxy unblocker strips the user's IP address from all HTTP headers, along with any other data that may give away a proxy is being used. "It's an extra precaution, really – if a monitor of a site spots a visitor coming in by proxy, it is feasible he or she could take measures to uncover the identity of that visitor. But when there is no evidence of proxy activity to be found, the user will just seem like any other visitor and attract no special attention. That's some solid peace of mind."
In addition to its high-anonymity, the unblocker delivers three types of encryption to prevent any surveillance systems, even deep packet inspection, from prying on the activity. "Basically, the unblocker defaults to Encrypt URL as regular proxy URLs can easily betray where the user is going. But additionally we offer SSL encryption on the connection and an Encrypt Page function. With all three of these activated and the private browsing function activated on your machine, you can trust your activity stays private."
Robin Welles has published a detail account of unblocking strategies and obstacles in her article: How to Open Blocked Sites. The piece is recommended for those with a regular need to access restricted content privately.
In September 2013, idcloak Technologies is set to release its high-privacy VPN unblocker service.