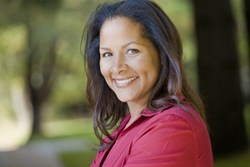 Columbia, MD (PRWEB) August 13, 2013
On August 13, 2013, Nicole Butts, SPHR, a leading compliance expert at Berkshire Associates Inc.—a human resources consulting and technology firm that assists companies in building the ideal, balanced workforce—will give attendees a clear understanding of the relationship between diversity and affirmative action (AA), and how the two can be better aligned during her presentation at the Sacramento Regional Diversity Council on Friday, August 16.
Nicole's informative presentation, "The Marriage of Affirmative Action and Diversity," will explore the relationship between AA requirements and diversity initiatives, and how these entities can support and complement one another. She will also discuss the legal issues regarding affirmative action goals and diversity efforts.
Attendees will leave Nicole's presentation better able to align their federal AA requirements with their organization's diversity practices, in an effort to support their organizations' missions, visions, values, strategic goals, and objectives.
For media inquiries, please contact Lauren Collinson at 800.882.8904, ext. 1307, or laurenc(at)berkshireassociates(dot)com.
About Nicole Butts:
As Manager of Training, Nicole Butts, SPHR, is responsible for the design, development, implementation, and evaluation of all Berkshire Associates Inc.'s training programs. Creating and facilitating leading training sessions for over ten years, Nicole shares her expertise with HR professionals on topics that matter the most to them. Nicole specializes in compliance support including the areas of affirmative action/EEO, Office of Federal Contract Compliance Programs (OFCCP) audit support, and diversity. Her thorough understanding of the laws and regulations that impact compliance allow her to advise and assist companies of all sizes and industries, keeping them protected from liability.
About Berkshire Associates:
Berkshire Associates is a human resources consulting and technology firm, specializing in helping companies build the ideal, balanced workforce. As an industry leader, Berkshire provides the latest tools and services for affirmative action, applicant management, compensation management, workforce planning, diversity, and professional training. For 30 years, Berkshire has serviced the nation's most recognizable companies; and as a result has mastered providing clients with cost-effective solutions to everyday human resource challenges.